Our favourite curse-dropping superheroes, Hit-Girl (Chloë Grace Moretz) and Kick-Ass (Aaron Taylor-Johnson) are back to protect the city and fight against The Mother F---er (Christopher Mintz-Plasse) in the first, epic action-filled trailer for Kick-Ass 2. This time Jim Carrey joins the mix as former mob henchman Colonel Stars and Stripes.
The trailer begins with a now 16-year-old Chloë (she was 11 when she auditioned for the first film) absolutely kicking Aaron's butt and then mocking him when he sooks about it. Watch above — but please note, this trailer is not for the faint of heart or under-18s.
We also see The Mask star Jim Carrey introducing his character of the Colonel amid some very explicit action sequences and more of Hit-Girl's famous C-bombs.
This sequel is based on the comic book series by Mark Millar and John Romita Jr, and picks up where 2010's Kick Ass left off, with The Mother F---er seeking revenge for the death of his villain father.
Kick-Ass 2 is due for release in Australia later this year. Click here to vote 'want to see' on MovieBuzz.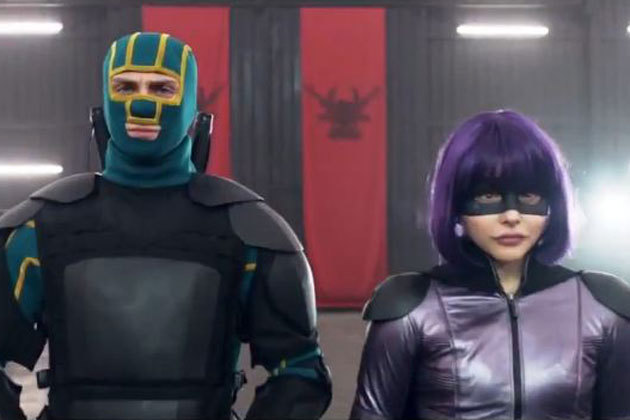 Image: Universal Pictures

In pics: Best and worst movie sequels ever