Even rock gods have to get old some day!
Guns N' Roses frontman Axl Rose has been rockin' for decades now - but it looks like time has finally caught up with him.
The 49-year-old performed in Brazil this week for the Rock In Rio music festival, and puzzled fans with his choice of outfit.
Clad in a snug-fitting yellow coat with his face hidden by a downtuned hat and sunnies, Axl's look was a far cry from the undies-and-bandana combo that made him an icon in the 80s.
Axl's shifting appearance over the years prompted fellow retro rocker Scott Weiland to call him a "fat Botox-faced wig wearer". Harsh!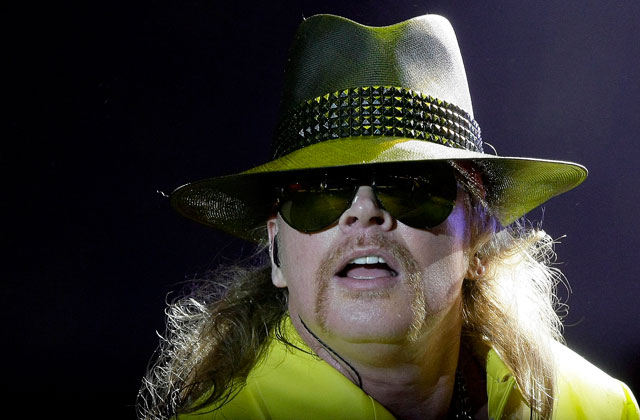 Cuddly: Axl Rose performing in Brazil this week