After last week's Twitter meltdown between Rob Kardashian (brother of Kourtney, Kim and Khloe) and his ex-girlfriend singer Rita Ora, the reality TV star has decided to blow off steam in style.
This week, it looks like Rob needed to get the heck out of Dodge. What better way than to splash some money around?
Rob hooked up with glamour model Yaris Sanchez and pal DJ Prostyle for a lavish night of pole dancers, strippers, drinking and living large.
Rob posted a series of all-partying, no-nonsense pics on Twitter that show he and Yaris touching booties, tossing greenbacks and generally embracing the Vegas nightclub scene.
Last week, Rob accused Rita of "sleeping with 20 guys" before publicly alleging that she was also pregnant at some point with his child.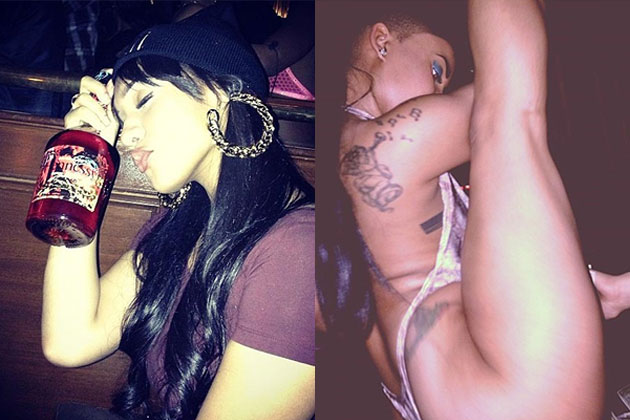 Rob and Yaris get down and dirty in Vegas.
The feuding exes eventually deleted the tweets and issued their own back-pedalling remarks, Rob claiming he was never specifically referring to Rita and he "respects women".
Sure, strippers are one way to build a bridge, Rob, but what happened to "respecting women"?