There's no question that Britney Spears is looking incredible at the moment, but doubt has been cast over how much of the singer's real body appears in her 'Work Bitch' music video.
HOAX Films, the Californian visual effects studio that worked on the video, recently released images from the clip before the editing process, showing a slightly fuller-bodied Britney.
According to industry blog Sound&Picture.com, HOAX "completed sky replacements shots, set extensions and clean-up" for 'Work Bitch'. We wonder what exactly they mean by "clean-up" ... is that a code word for airbrush?
Interestingly, HOAX has since removed the six high-resolution photos from the web, with only smaller versions doing the rounds. The studio has not commented on whether or not Britney was in fact airbrushed, so it's all a bit suspicious. Judge for yourself below...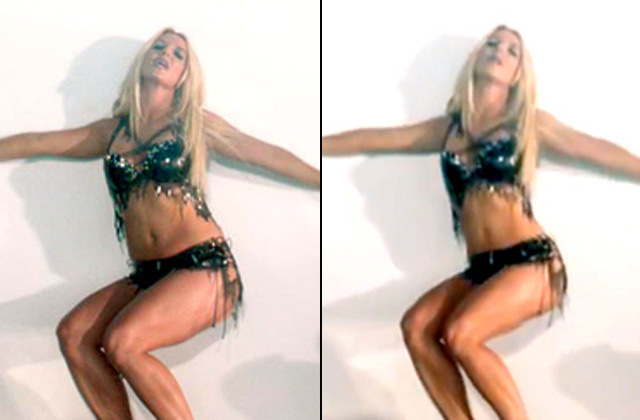 Britney before and after. Images: HOAX/RCA.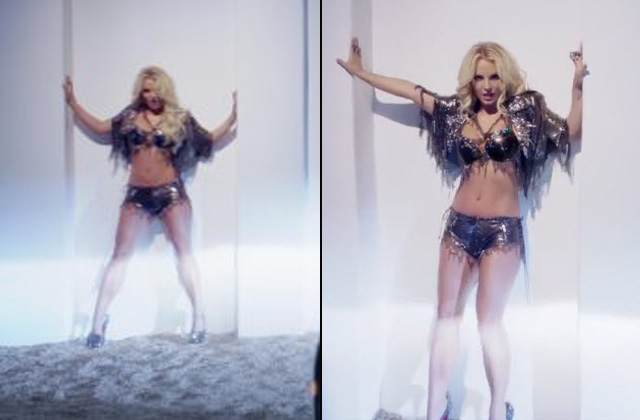 Britney before and after. Images: HOAX/RCA.
It's not the first time Britney has been accused of seeking a bit of digital help. A leaked, unedited version of the star's 2007 'Piece of Me' video suggested that Britters may have been "enhanced" for the final product.
But check out her body on the 'Work Bitch' set below and give your opinion:
Britney starts her two-year residency at Vegas' Planet Hollywood in December. Her eighth studio album will be out the same month.
View slideshow: Photoshop vs reality