Aussie rapper-singer Iggy Azalea got the ultimate seal of approval for her homage to '90s flick Clueless in her new music video 'Fancy'.
The film's star Alicia Silverstone gave a huge thumbs-up to Iggy and British collaborator Charlie XCX on Twitter this morning. That sent 23-year-old Iggy into an epic spiral of fan-girling... check out their Twit-love below and the clip above!


Image: Twitter.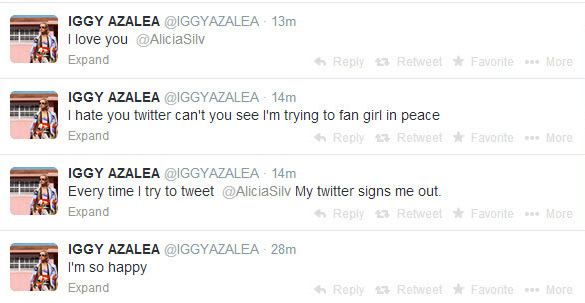 Image: Twitter.
Now this will make us all feel old: Iggy Azalea was only five years old when Clueless came out. As if!
Iggy's debut album, The New Classic, is due for release on April 14.
In pics: Aussie pop girls: Then and now!