Long distance relationships are never easy… even if you're former X Factor winner Reece Mastin and Rhiannon Fish.
Swapping Summer Bay for LA, Rhiannon made her way over to the states in February leaving her super-cute beau in Sydney... which proved to be a "struggle" for Reece.
"She was over there for a few months," Reece exclusively told TheFIX. "It sucked but at the end of the day it's for work. Sometimes you have to go and do your job and I'm cool with that."
Reece added: "Now she's back it's all fine again. It was a bit of a struggle at the start but once I got used to it, it was ok." We're glad to hear!
And although the loved-up couple battle relationship rumours daily, 19-year-old Reece says the pair use social media to shut down negative chit-chat.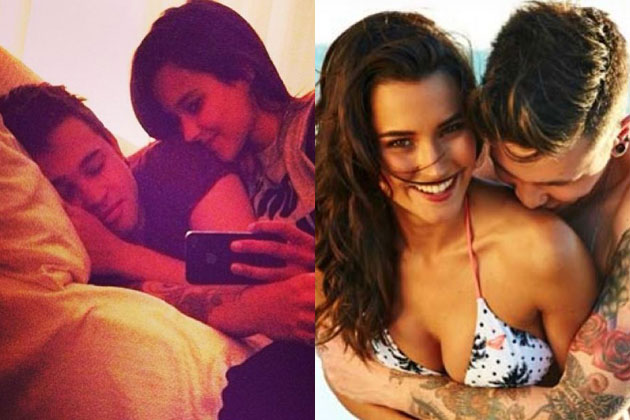 "We don't have to tell anyone about our relationship, we just use social media and do whatever we want," he added. "There's not much people don't know about and that's what we kinda like.
"I don't really pay attention to it and I don't let Rhiannon either. We know what it's like most of the time… someone making up something weird!"
With Reece's Wolf in the Woods tour kicking off in September, the star says Little Rockers are in for a show like no other.
"I'm super excited about it!" he said. "It's a very different tour. There's a bunch of new songs coming out, the new band with new players… everything you can think of is completely new. I even got a new haircut for the tour!"
You heard it here first, Reece-lovers.
View slideshow: Insta-love flaunters: Celeb couples who show off their love on Instagram