She's 18 now, so having her personal assistant pretend to lick her breast really isn't all that controversial anymore right?
We've all seen plenty of dodgy Miley Cyrus pics, but just to keep you up to date, here's the latest set to somehow find their way onto the internet.
Merry Christmas y'all!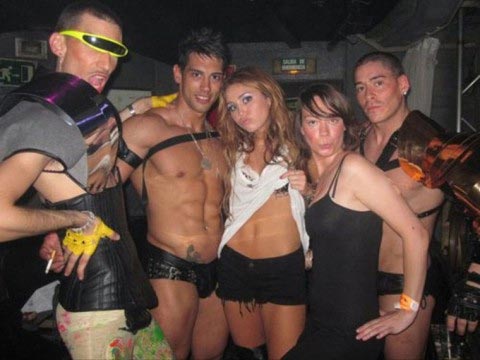 Miley shows off her under-boob tatt in this happy snap.