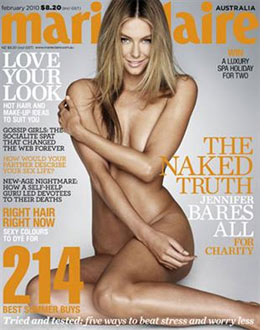 We are loving this new trend among the women's mags of publishing celeb's pics without airbrushing them first to look like impossibly perfect fembots.
Sarah Murdoch said no to Photoshop for the cover of Women's Weekly recently, and now the gorgeous Jennifer Hawkins has done the same... and she's gone nude to boot!
The Aussie model bares all on the cover of this month's Marie Claire — with every lump, bump and blemish (not that she has many) free from digital doctoring.
"I'm not a stick figure — I thought it would be great to tell women to just be themselves and be confident," the 26-year-old tells the mag.
Well Jen, we think you look absolutely smoking. And if this pic is anything to go by there could be quite a few Photoshop artists joining the unemployment queue in 2010.
Check out some mega-airbrushed celebs in the gallery below...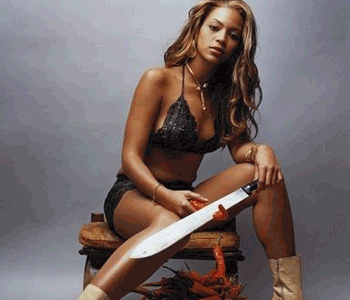 Photoshop magic: Beyonce is transformed