Mo'Nique is our new hero.
Walking across the rain-soaked and soggy red carpet at the Golden Globes last night, the Best Supporting Actress winner hitched up her long gown to reveal a set of furry pins that would have made Janis Joplin proud.
Girlfriend didn't just forget to shave that day, she forgot to shave this century. And good on her!

It's been labelled a "wardrobe malfunction" and a "fashion flaw" by some celeb watchers, but Mo'Nique made no mistake. With a little research we discovered that the Precious star is totally out and proud about her hairy legs and has shown them off before — in far shorter skirts.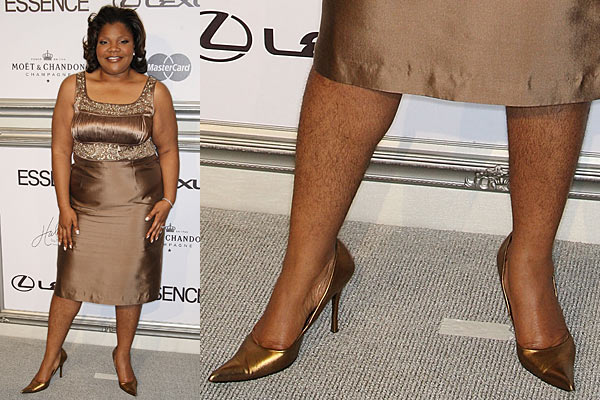 Mo'Nique rocked her "wanted" body hair at the 2nd Annual Essence Black Women In Hollywood Luncheon last February.
More hairy celeb ladies in our
gallery...