We were getting kinda bored with Paris Hilton, what with the lack of sex tapes and drunken antics of late. So it's pretty awesome that, when promoting a beer brand in Brazil, she got right into the spirit of things and seemingly sampled a large portion of the product herself.
In town for a pre-Carnivale party, Paris was spruiking Devassa beer and decided to take her spokeswoman role up a notch... by dancing wildly onstage, throwing her head around and baring her g-string to the world through her very short, tight and see-through frock.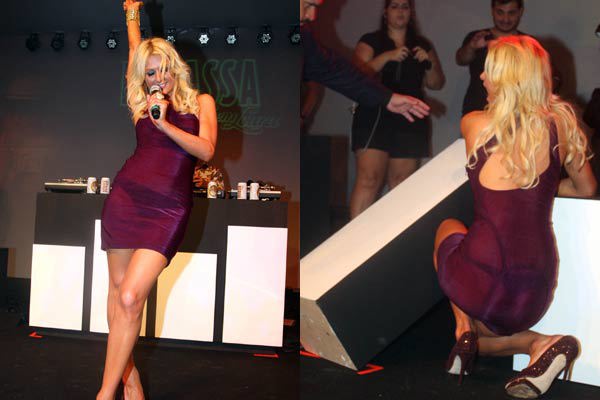 Peek-a-boo: Paris gives Brazilian media an eyeful
It's the Paris we know and love - welcome back!


Wasted Festive: Paris strikes an elegant figure at the Devassa beer-sponsored event