Not only is Britney Spears one of the most scrutinised celebrity women on the planet - she's also one of the most dramatically airbrushed.
Which makes it even more awesome that she allowed fashion peeps Candies to release the unaltered version of her latest shoot for their label, alongside the super-Photoshopped end result.
The 29-year-old singer, who has famously worked hard to get her body back into shape after having two kids, looks great in the 'before' shots - even with her lil' bruises!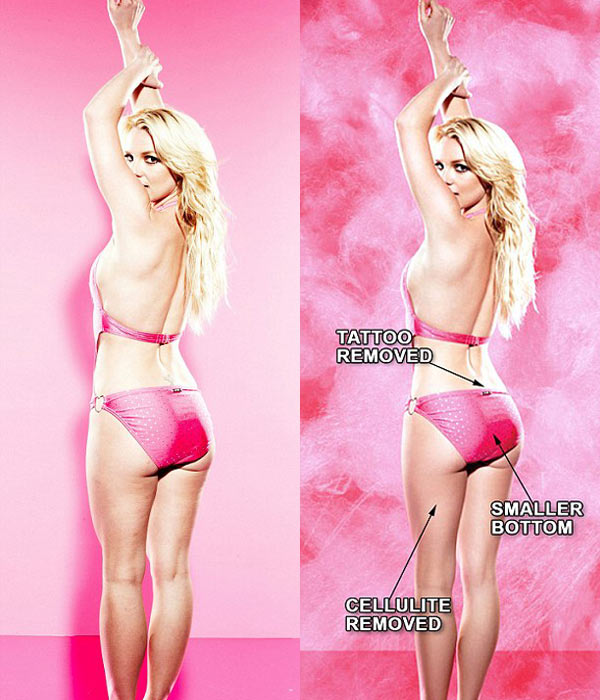 Fitney: Britney looks better in the 'before' shot to us!
"Britney is proud of her body - imperfections and all," a source told the Daily Mirror.
Britney herself said: "I had so much fun shooting the Candies for Kohl's campaign. My favorite set-up was against the gigantic wall of pink cotton candy."
Er, Britney - the cotton candy seems to have been added *after* airbrushing! Ba-bow!
Check out more celebs before and after Photoshop in our gallery!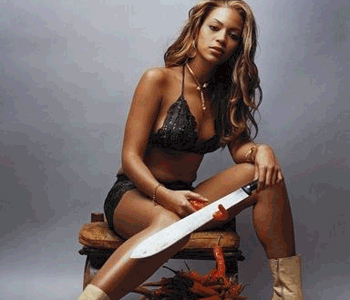 Photoshop magic: Beyonce is transformed