Remember when Justin Bieber and Kim Kardashian were snapped cavorting in the water together for a photo shoot? Well, here's the pics.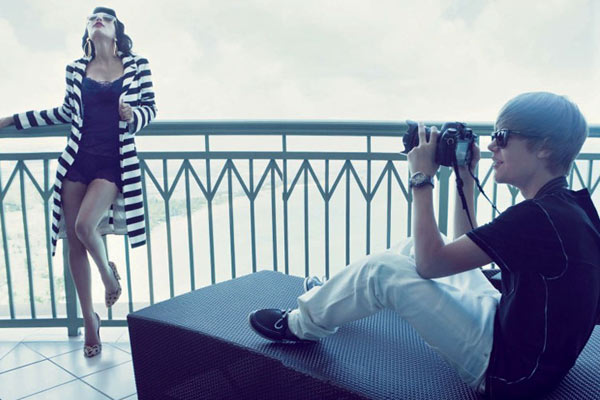 Cute: Bieber is snapped taking pics of his dream girl (Image: Elle Magazine)
The sexy shots guaranteed to make many Bieber Fever sufferers want to jump out a window were published in the latest edition of US Elle magazine - depicting the teen dream and his foxy celeb crush in all manner of cougar-iffic set-ups.
Emerging dripping form the beach, absorbed by their social networking devices, working out... there's no doubt Justin and Kim make a photogenic couple - even if their age gap (he's 16, she's 29) looks a bit illegal!


The pic that got tongues wagging: Kim and Bieber muck around during the photo shoot in the Bahamas (Image: Snapper)
Stalk Justin Bieber's Twitter account by clicking here!