Vanessa Hudgens' vintage nude photo scandal may have scared her off self-portraiture for good - but it doesn't mean her past won't continually come back to haunt her!
Unseen full-frontal nude photos of the one-time Disney star have been leaked online, said to be from the same era as the first nude pics that she admitted to and apologised for back in 2007..
One of them in particular is so racy we couldn't even run it with a "Too rude" over the top!
Other shots from the same leak show Vanessa kissing another girl, said to be actress Alexa Nikolas.
A source told TMZ that the person behind the leak "has it out for her (Hudgens)", and decided to humiliate her by releasing the unseen photos to coincide with the release of her new movie Sucker Punch.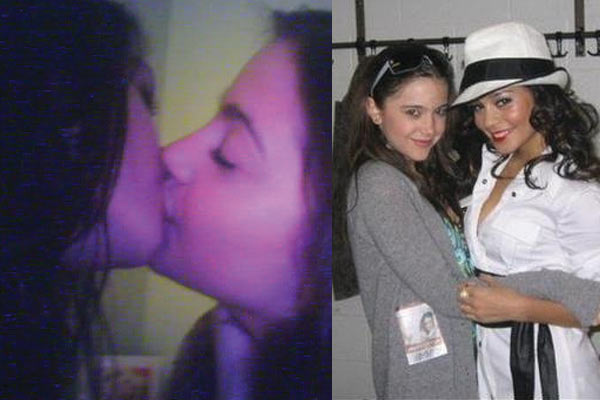 Lady love: Another leaked shot shows Vanessa pashing a girl, allegedly friend Alexa Nikolas (right)