Victoria's Secret babe Candice Swanepoel has already copped attention for her scarily-underweight bod. Now the 22-year-old Angel seems to have copped a very strange Photoshop job - unless she just has really muscly shoulders!
Just weeks ago, jaws dropped when Candice made an appearance alongside fellow Victoria's Secret models Adriana Lima and Alessandra Ambrosio looking extremely thin.
"I am healthy and happy," Candice insisted at the time.
She certainly doesn't seem quite as emaciated in the above shot for Victoria's Secret - but how about those strange shoulders?

Victoria's Secret has a history of dodgy airbrushing - do you think they've been at it again or do you think Candice might actually have epic shoulders?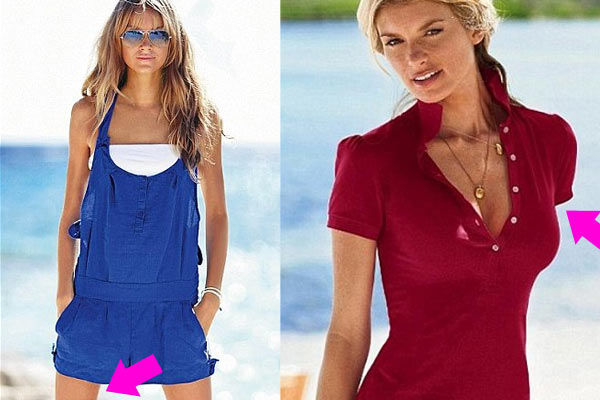 Photoshop 'secret': Victoria's Secret's Photoshop team were slammed thanks to the above photos of their models, seemingly missing a few inches of flesh here and there