You knew Mariah Carey's nursery wasn't going to be understated.
The 42-year-old diva, who is about to pop with her first kids – boy and girl twins – has given Life&Style magazine a sneak peek into the nursery she spent $100,000 decorating.
The room features a pair of $30,000 cribs, soft unisex colours, a ceiling painted with clouds and stars, and a six-foot tall giraffe – a gift from Sharon and Ozzy Osbourne.
"I wanted to create a beautiful, tranquil, cozy environment for the babies," Mariah explains. "Everything matches, but pieces are individualized to celebrate the twins as separate entities."
Rather than opt for the traditional pink and blue, the nursery is decorated in pink and green.
"I feel like I'm bringing two individuals into the world, so I wanted to do more than cookie-cutter styles in blue and pink," says Mariah.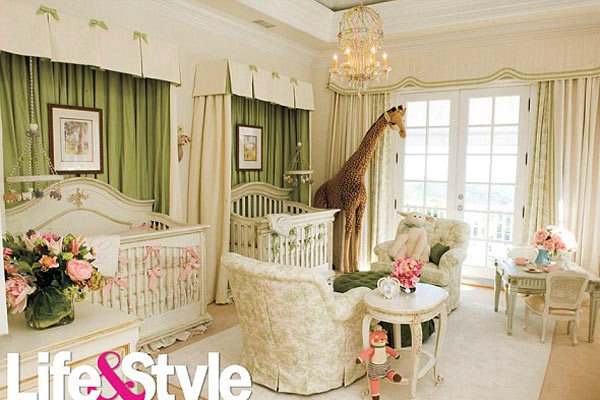 She adds that the painted ceiling was inspired by her own music.
"The ceiling has orangey-pink clouds in a blue sky with golden stars twinkling," says Mariah. "It's based on two songs I wrote that are fan favourites: Underneath the Stars and Close My Eyes."