Ever wondered what Brad Pitt would look like after a few years on the Pete Doherty diet? Wonder no more!
This methface-tastic waxwork of the Pittster was recently unveiled at the Musee Grevin in Paris - and we've gotta say, it's pretty scary.
Maybe they were trying to make him look older so they don't have to update it again in 15 years!
Would you hit it?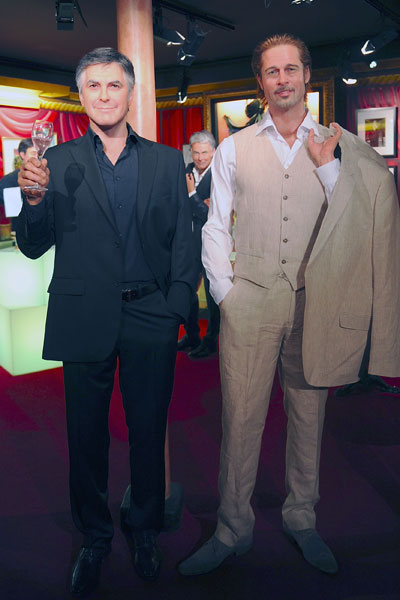 Creepy wax firneds: Brad's new figure joined creepy "George Clooney" in the museum