Oh my! In all our years of perusing ill-fitting celebrity underwear, we've got to say, this is as good as it gets.
We are mad about Helen's gym wear, but it looks like she's got her knickers in one hell of a twist-er.
Look, sorry but how do we broach the topic of Helen Hunt's camel toe without using the obvious, but way-too-rude, pun? Guess we'll just have to make do with a bunch of PG-rated, totally lame puns instead.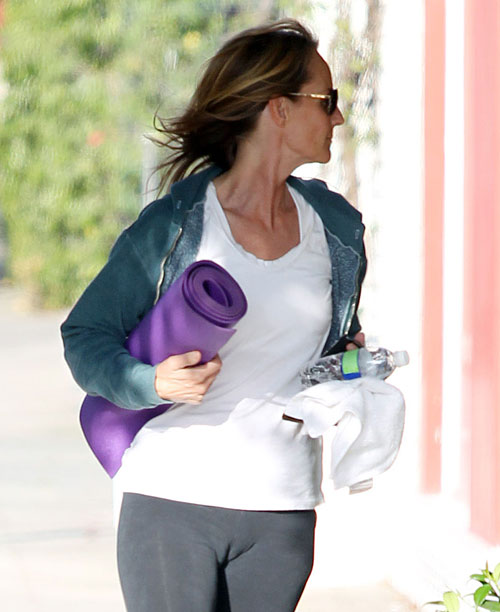 Front wedgie!