Aussie stars including Miranda Kerr, Delta Goodrem and Guy Pearce glammed up for the annual G'Day USA Black Tie Gala in Hollywood at the weekend.
But we almost didn't recognise one honourary Aussie on the red carpet.
Her date, Paul Hogan, was the only clue that the scary-faced lady in these publicity pics was in fact American actress Linda Kozlowski.
Remember the hot chick from Crocodile Dundee?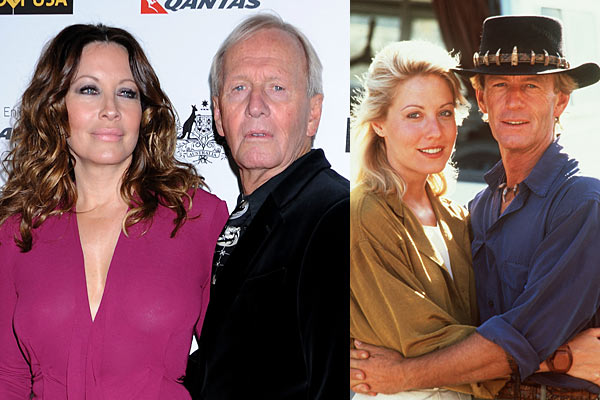 Paul and Linda married after falling in love on the set of the 1986 movie, and 25 years on they're still tight. We guess the same can be said for Linda's face.