Justin Bieber has been caught up in a violent scuffle with paparazzi, leaving one photographer with injuries to his face.
The fight broke out when the pop-teen and his girlfriend Selena Gomez were swarmed by photographers while trying to leave a movie theatre.
GossipCenter reports that Justin lost his hat and shoe in the incident before running to a nearby van to be comforted by Selena.
"Los Angeles County paramedics arrived at the Calabasas Commons with the Fire Department and Police arriving moments later following Justin's altercation with a paparazzo," the website reports.
"Justin's bodyguard [also] arrived while the photographer received medical attention for an apparent strike to the face."
Selena later wrote on Facebook, "THANKS YOU SO MUCH to my fans for always protecting me and being there for me. I can't thank you guys enough. I'm sorry I had to rush out. Love you guys."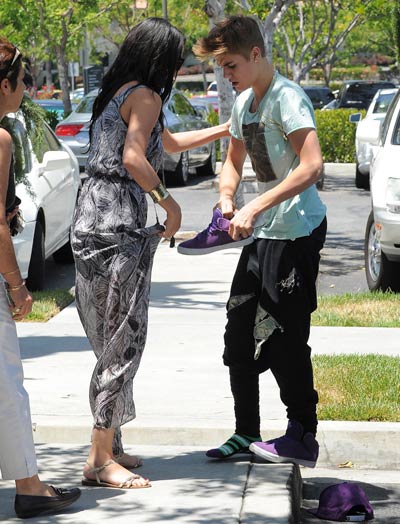 Justin lost his shoe in the scuffle but Selena later retrieved it for him.