It's just like old times for love birds Hugh Hefner and Crystal Harris.
The 86-year-old Playboy mogul and the buxom bunny said they were reconciling last month, yet now comes their first happy snap together since the announcement.
Hefner posted the picture from the Playboy Mansion's annual Fourth Of July party, tweeting: "My honey @CrystalHarris and I #Happy4th".
The pair are shown to be canoodling over a game of backgammon. Perhaps not a 26-year-old's idea of a party, or romance for that matter, but hey, the things you do for love.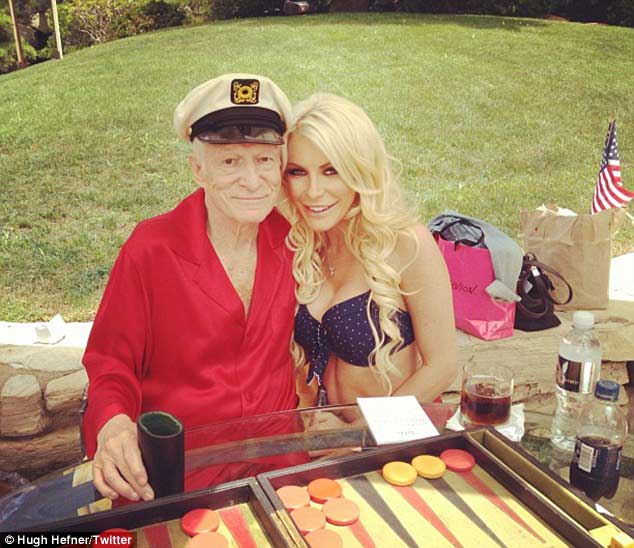 The first pic of Hefner and Harris back together
The wannabe actress later confirmed the news, tweeting: "Yes @hughhefner and I are back together. Yes I am his #1 girl again. Yes we are happy. Hope that clears up any confusion! xo."
It comes a year after Harris called off their wedding five days before the ceremony.
So what does this mean for Hefner's current "number one"? Poor Shera Bechard has been given the flick with Harris moving back into the mansion.
Hefner, decked out in his signature robe and sailor hat ensemble also posted a picture with his 21-year-old son, Cooper.

Hefner with his 21-year-old son