Usually, the definition of a "wardrobe malfunction" is that it's unintentional, so we're not entirely sure we can categorise Rihanna's latest slip as such. Technically.
The definition of an "underboob"? Well, that's when a ladies breasts pop out of her (usually too small for her) bra.
You learn something new every day.
Rihanna demonstrated a textbook case of "underboob" during a performance at the Wireless Festival in Hyde Park, London, yesterday.
Girl needs a bigger bra, huh?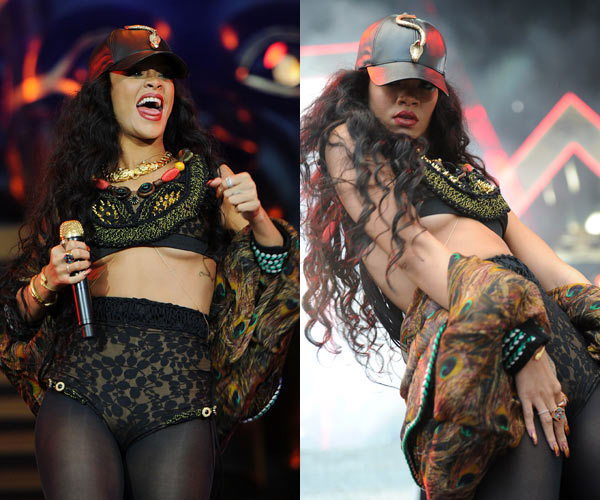 Physics: Most times they pop out the top. This time they popped out the bottom.