Former Getaway presenter and 2008 CLEO Bachelor of the Year Jason Dundas has always been buff, but never like this.
The 30-year-old hunk debuted his muscly new physique in his first appearance on the runway as a David Jones model, promoting the latest season's fashion in Sydney on Tuesday night.
Jason credits his taut torso and armour-like abs to his new and improved life in New York as a host of the VH1 morning show Big Morning Buzz Live.
"I moved there a year ago and New York is the kind of place where people do things obsessively," Jason told Sydney Morning Herald.
"Before that I was on the cusp on living a strict regimen, and now it just feels normal.
His body-beautiful routine involves gym seven days a week, no alcohol and watching what he eats ("I hardly have any sugar and only ever drink water").
''Instead of grabbing a bag of chips you get a punnet of blueberries," Jason explained.
"And for me it's changed everything — the way I think, the way I work, the lot. It will eventually become mainstream."
Sounds like quite the positive lifestyle change for the Penrith boy who made good!
And to put the cherry on top (of the ice-cream sundae Jason certainly won't be eating), Jason is "100 percent single". Any takers?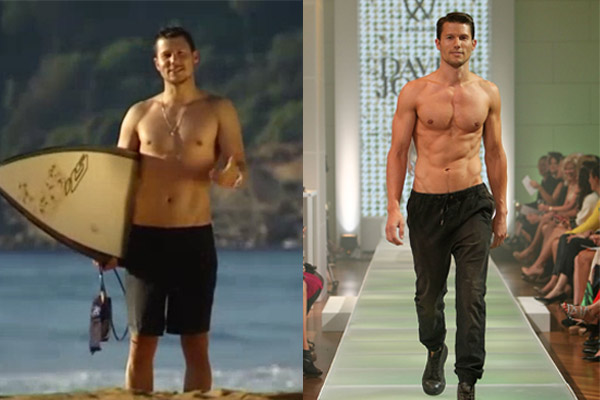 Before: Jason on Getaway in 2011. After: Jason on the DJs catwalk.
Images: Channel Nine/Getty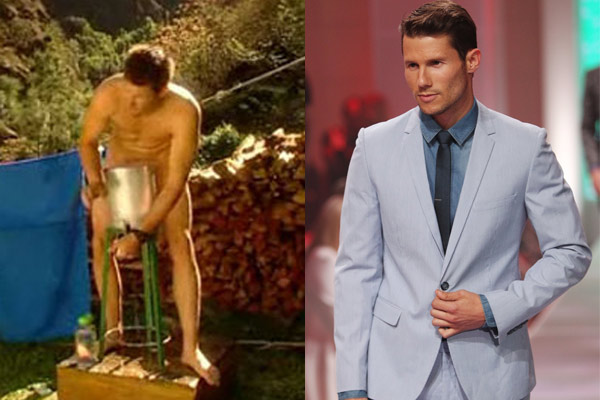 Jason au naturel on Getaway; All suited up with a Zoolander "Blue Steel" gaze.
Images: Channel Nine/Getty

If you're a Jason fan, check him out in the buff in these revealing Getaway clips:
Related slideshow: Australia's spunkiest celebs