Katrina Darling's Playboy spread doesn't hit UK newsstands until September - but we've got a few preview pics of Kate Middleton's raunchy cousin to whet your curiosity.
The 22-year-old, who only learned of her Royal connection just before Duchess Kate and Wills's wedding in April last year, has done an eight-page shoot with the mag.
The pics include a topless Katrina on a sheepskin rug, as well as her racy, lingerie-clad front cover.
The Daily Mail reports Miss Royal Raunch pocketed a hefty six-figure sum for the pics, which is pretty impressive given there are no fully nude shots.
Before learning she was Kate's second cousin once removed, Katrina spent her days as a banker and nights as a stripper.
Last we heard she was planning on taking her infamous God Save the Queen routine to New York, where she hopes her union jack skirt, red nipple tassles and crown will make a right royal splash.
Check out a preview of Katrina's big Playboy break below.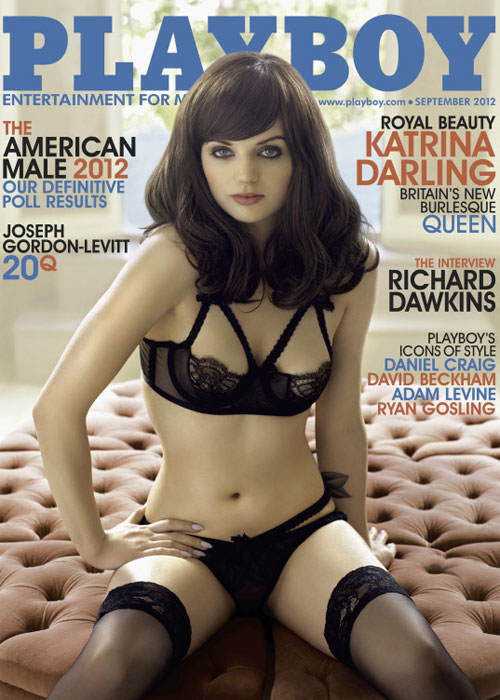 Katrina Darling's sultry Playboy cover. Image: Playboy/Marlena Bielinska

Do my gloves make you randy baby, do they? Image: Playboy/Marlena Bielinska