Only two days since news broke of Russell Crowe and Danielle Spencer's split, reports have emerged that Danielle "dated" her Dancing with the Stars dance partner Damian Whitewood.
A close friend of the Perth-born ballroom dancer told The Daily Telegraph that Damien helped Danielle through a lonely time in her life.
"They were mates and they were close and that's the truth," the insider told The Australian.
"I guess you could say they 'dated' but when I say that I mean they went out to dinner and for drinks and just had fun.
"I think she was lonely and that she liked the company of having a man in her life again. A man-friend, that is. Not a boyfriend."
However, the LA-based dancer has tweeted in response to the rumours that he is the cause for the break-up.
"Wow! Sad and crazy news day full of rumours I didn't ask for!" Damian wrote.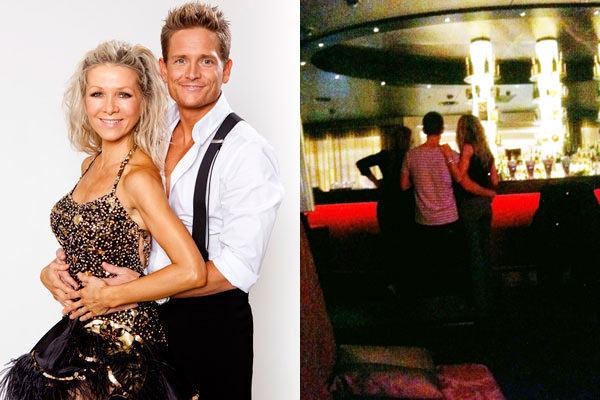 Dance partners Danielle and Damian spotted together at a bar in June.
Images: The Seven Network/Splash

Danielle's father,
Don Spencer
, has also revealed his sadness over the end of his daughter and son-in-law's nine-year marriage.
"I love them both and am naturally sad as any father would be in this situation," the former Playschool host told Who magazine.
Russell, 48, and Danielle, 43, have been living in separate homes for "more than a year", according to neighbours.
The Gladiator star has been living at the couple's Sydney penthouse in Woolloomooloo. Danielle and their two sons, Charles, eight, and Tennyson, six, have resided in the $10 million Rose Bay house the pair bought in 2011.
The A-list couple are yet to comment on the split or the reasons they have parted ways.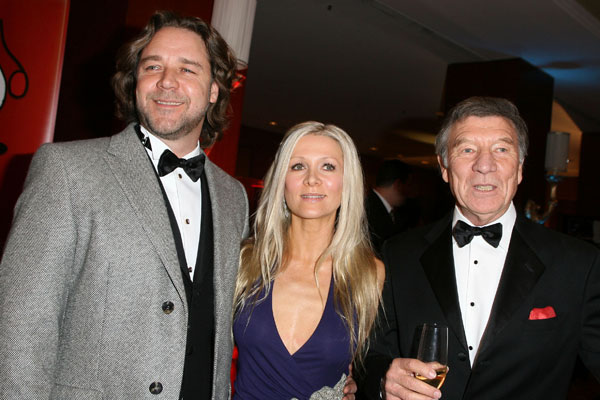 Russell, Danielle, and Danielle's father Don in 2007.
Image: Getty

In pics: When celebrity splits get messy ...

Do you have a celebrity story that should be published on TheFIX? Taken a sneaky pic of a star that you want to share with the world? Send your photos, tip-offs and gossip to
spotted@ninemsn.com.au
.