Oscar winner Russell Crowe and wife Danielle Spencer have reportedly separated after nine years of marriage.
The A-list pair, who met in 1990 while filming The Crossing, are said to have split "amicably", according to a Sydney Morning Herald report.
Russell, 48, and Danielle, 43, are primarily concerned for the wellbeing of their two sons, Charles, eight, and Tennyson, six.
According to SMH, the children will remain with Danielle in Sydney as Russell continues filming the biblical epic Noah in the US.
Neither of the parties has commented on the alleged split and its causes, but one factor may be the Gladiator star's hectic filming schedule.
Russell, who has been separated from his family for most of the past year, has worked back-to-back on The Man with the Iron Fist, Les Miserables, Broken City, Man of Steel, and now Noah.
Back in June, rumours swirled around Danielle's relationship with her Dancing with the Stars dance partner Damian Whitewood. The pair were photographed together on a night out at Sydney's The Star venue.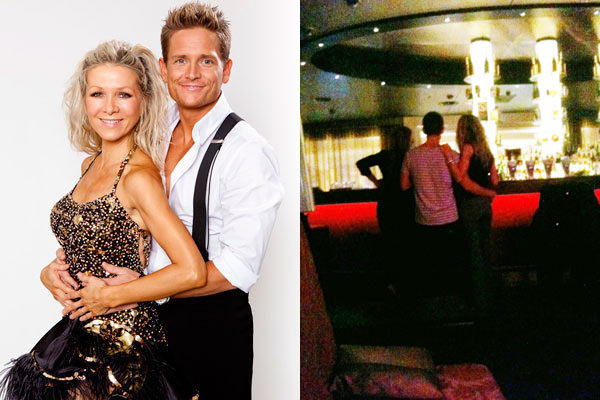 Danielle with her dance partner Damian Whitewood; Spotted together in June.
Images: The Seven Network/Splash

In pics: Not-so-amicable celebrity splits

Do you have a celebrity story that should be published on TheFIX? Taken a sneaky pic of a star that you want to share with the world? Send your photos, tip-offs and gossip to
spotted@ninemsn.com.au
.