Lady Gaga has been accused of borrowing her looks and sounds from other celebrities in the past, but is this her most blatant attempt ever?
Stepping out in Milan on Tuesday, the pop superstar was snapped wearing the same safety-pin black Versace dress that Liz Hurley made iconic in 1994.
Gaga looked stunning in the daring outfit, showing off her assets with a plunging neckline and a thigh-high split.
If there's one thing that will silence critics of her weight, it's dressing like a model.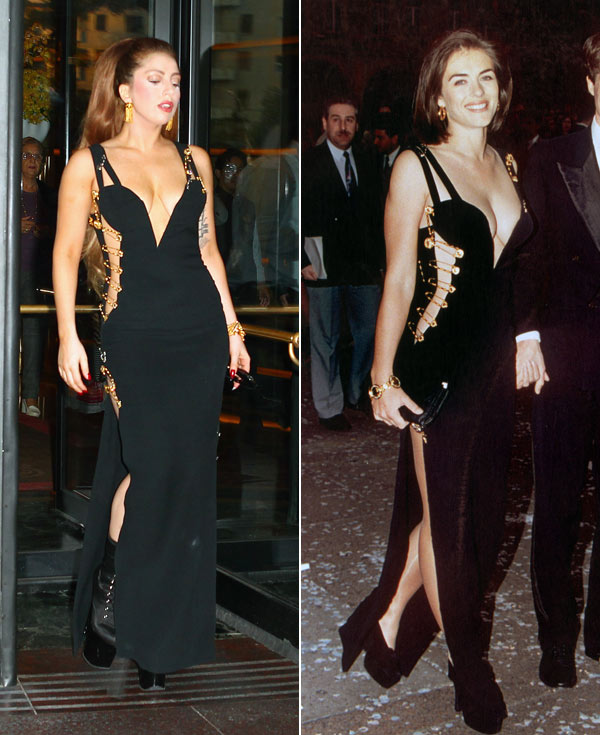 Who wore it better: Lady Gaga and Liz Hurley [Splash/Getty]