Jessica Simpson has lost a lot of post-baby weight and has been showing it off during a US tour to promote her fashion line with sister Ashlee Simpson.
The siblings were signing autographs and promoting the line at a shopping centre in Tampa, Florida at the weekend.
Keeping it casual in a pink blazer and blue jeans, the 32-year-old Weight Watchers spokesperson has admitted that it has been a challenge to lose the weight.
"My body is not bouncing back like a supermodel," she joked last September to USA Today.
"I'm just your everyday woman who is trying to feel good and be healthy for her daughter, fiancé and herself."
The new mum also does cardio exercise every day but has told USA Today how difficult this has been for her.
"My boobs are way too big to run at this point." she joked.
Her diet consists of following The Weight Watchers PointsPlus program that assigns points to foods according to the amount of carbohydrates, fat, protein and fibre.
This sounds like a strict diet, but the actress and designer has admitted her love for chocolate .
"I am a woman who wants her chocolate," she joked. "I allot myself a fun-size M&Ms."
With such a strict diet, it's nice to see that Jessica still leaves room for the good stuff.
"I eat one of those, and my craving is satisfied. I don't need the whole bag of M&Ms."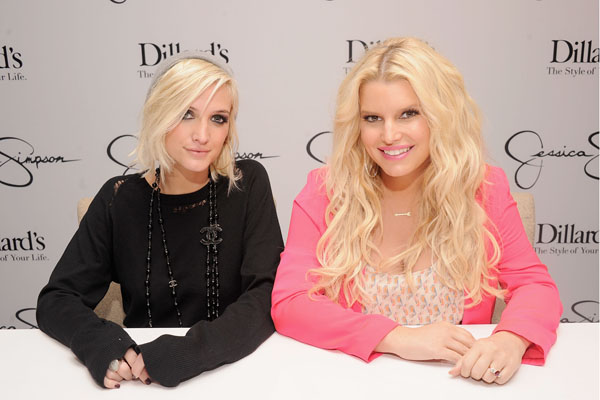 Ash and Jess promoting their fashion brand in Florida.
Image: Getty