Perennial pop sensation Madonna has defied age yet again and posed nude in an ad for her new fragrance.
Madonna, now 54, has been showing off a lot of skin lately — though in the ad for her new perfume, Truth or Dare by Madonna, she goes the full monty.
Madge's exposed bust is concealed by the perfume logo, but the base of her breasts are still exposed.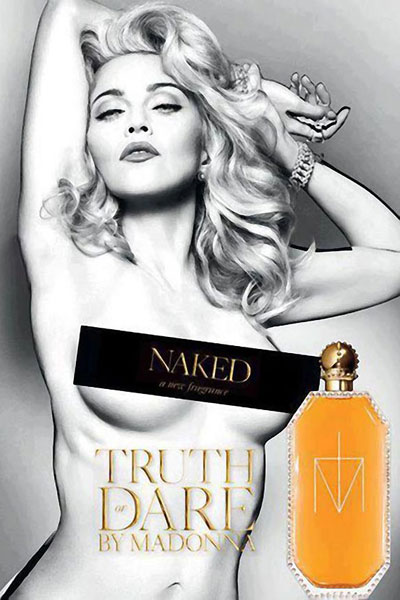 Madonna's risque new perfume ad.
With generous filtering and arguably plenty of digital manipulation, we have to admit the ad looks pretty slick. However, we have to wonder, with all the apparent photoshopping, if this actually still qualifies as her body.
In stark contrast, Madonna covered her face completely while on a date with 25-year-old beau Brahim Zaibat.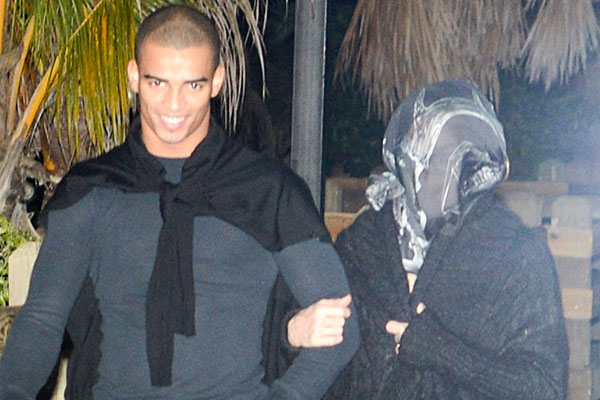 She's no animal - but Madge opts to cover her face in public.
Likened to the Elephant Man by the UK's Sun newspaper, Madge's odd decision to hide her face behind a shawl is ironic given her willingness to shed her clothes for the cameras. Make-up only goes so far, I guess.
With an on-stage repertoire that has included plenty of provocative outfits over the years (plus her controversial 1992 photo-book Sex), Madonna is no prude when it comes to being nude.