Fourteen-year-old Modern Family star Ariel Winter has been removed from her home by a judge in the wake of serious allegations of physical and emotional abuse by her mother, Crystal Workman.
According to TMZ, the young actress, who plays Alex Dunphy on the hit show, has been placed into guardianship with her older sister, Shanelle Workman, who reportedly suffered the same abuse as Ariel years ago and was in foster care for more than two years.
After the guardianship hearing on October 3, Ariel's mother was ordered to stay 100 yards away from her daughter. There will be another hearing on November 20.
Radar Online and National Enquirer previously published rumours that Ariel wanted to divorce her parents because they wouldn't let her see her boyfriend, but these new allegations blow that theory right out the door.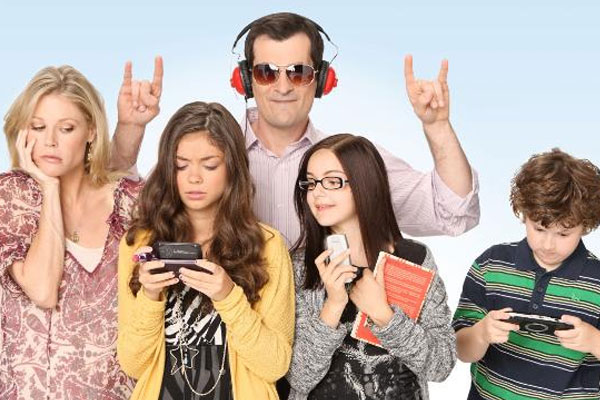 Child star: Ariel (second from right) as she appears on TV's Modern Family