The X Factor USA judge and singer Demi Lovato tweeted a photo of her arm overnight to show off her new bird tattoos by LA Ink tattooist Kat Von D.
"Thank you so much @thekatvond for my new ink!" Demi tweeted. "I think it's beautiful and I love it!"
The anti-bullying spokesperson already has several other tattoos including the words "peace", "rock'n'roll", "faith", "stay" and "strong" — the phrase "you make me beautiful", various feather etchings and a cross on her right hand.
The singer recently spoke about the meaning behind her tattoos.
"I got 'Stay' and 'Strong' on my wrists," the star said in an MTV interview. "And these actually were really meaningful to me."
"My fans constantly said it the entire time I was in treatment. And I thought, 'What better way to thank them?'"
Demi sought treatment for bulimia and self-harm issues at the age of 18 in 2010.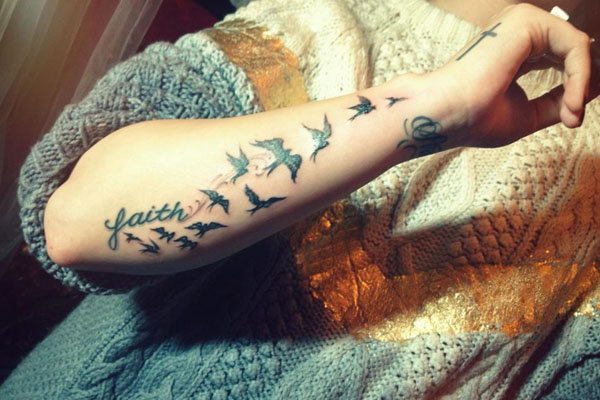 Image: Demi Lovato/Twitter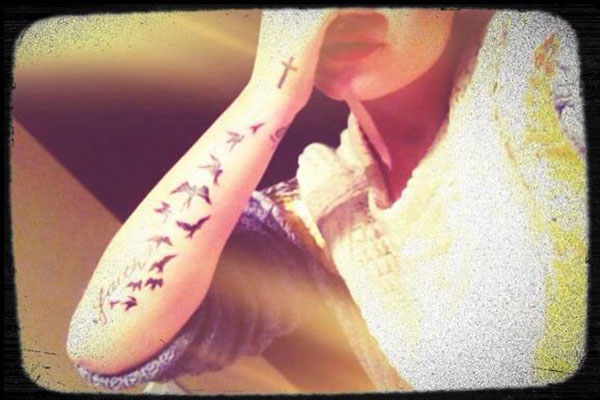 Image: Demi Lovato/Twitter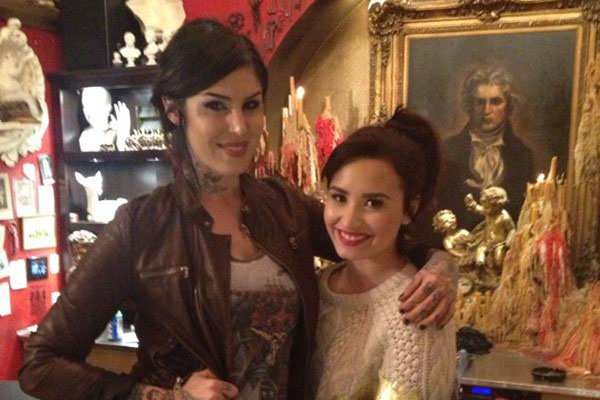 Kat and Demi at High Voltage Tattoo parlour in LA
Image: Demi Lovato/Twitter