Oprah Winfrey has opened up about a breast cancer scare she experienced in recent months.
In the latest annual O Magazine conference, Oprah surprised her friend Gayle King and an audience of 5000 fans announcing that she had a breast cancer scare a week prior to the event. Luckily, it was a false alarm.
"When [Oprah's friend] Ms King grew visibly upset, one woman chided Ms Winfrey for not telling her friend ahead of time and ordered her to apologise to Ms King — all before an audience," the New York Times reported.
The 58-year-old talk show host said that she may have to stop making O Magazine if it loses any more money.
"Obviously, the show was helping in ways that you know I hadn't accounted for," she said during the conference interview.
"I'm not interested, you know, in bleeding money."
Oprah's talk show has been off the air for 18 months after 25 years on our TV sets, and her magazine is experiencing financial losses.
However, Oprah expressed her optimism about these struggles in the interview.
"Ultimately, you have to make money because you are a business," she said.
"I let other people worry about that. I worry about the message.
"I am always, always, always about holding true to the message, and when you're true to that, then people respond."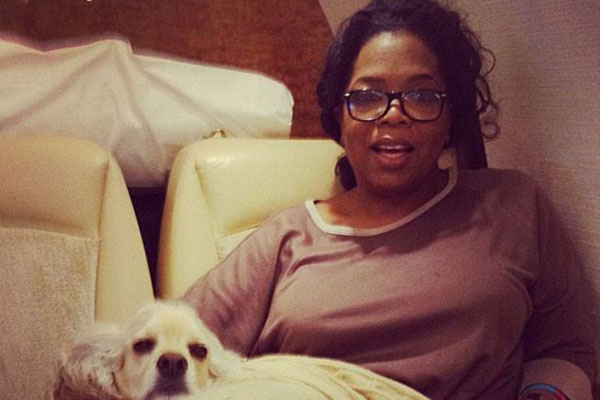 Oprah flying home with her dog Sadie last week.
Image: Oprah Winfrey/Instagram