Kristen Stewart and Robert Pattinson play doting parents in The Twilight Saga: Breaking Dawn — Part 2, but K-Stew seems pretty keen on having a baby in real life, judging by her latest comments.
While being interviewed by Indian press, the 22-year-old told of her love of Bollywood films, and her desire to have a baby with Indian-meets-R-Pattz looks.
"If someone offered me a good script. I would love to work in a Bollywood film. I would love to work with [Bollywood star] Hrithik Roshan," she reportedly said.
"He is such a wonderful actor and so good-looking. In fact, if I have a boy, I would want him to look like Hrithik Roshan, but with Rob [Pattinson's] eyes."
Pregnancy rumours have been raging since the pair reportedly started talking about how they would like to have children together on set.
Back in June, before Kristen's cheating scandal, the Snow White actress apparently talked about her maternal instincts at a friend's wedding.
"Kristen was talking to a pregnant guest and told her that she would love to have a baby with Rob," a source told Us Weekly.
OK! Magazine also stipulated that Kristen is pregnant with Rob's child. Any evidence, guys?
We think the pair would make a pretty cute baby, as long as it doesn't look as freaky as their uncanny-valley baby Renesmee in Breaking Dawn!
It all seems a bit too soon to be announcing a pregnancy just yet, considering the pair have only just seemed to have made up!
Do you think there are is any truth to rumours that the Twilight pair are expecting?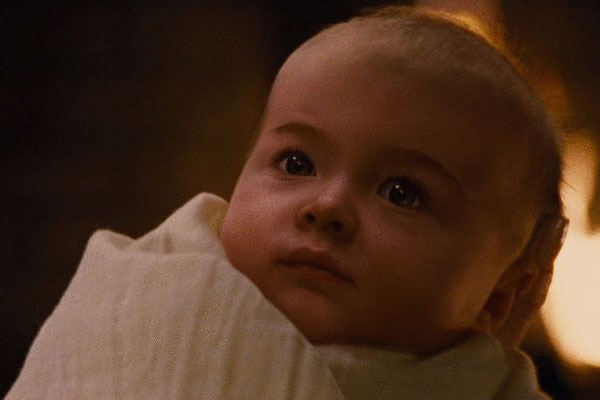 Check out Bella and Edward's creepy looking baby in Breaking Dawn.