Scarlett Johansson lifted up her shirt on a Paris street last week to show off the tattoo she got by tattoo/graffiti artist, Fuzi Uvtpk.
ScarJo discovered Fuzi's parlour after attending one of his art exhibitions at Le Salon, Paris in France.
The awkward crookedness of the etching is Fuzi's signature "ignorant style" and is explained on his website as "an ironic twist and self-confident assertion."
This is Scarlett's fourth tattoo – she also has the initial "A" on her ankle, "I Heart New York" on her wrist and a round landscape picture on her arm.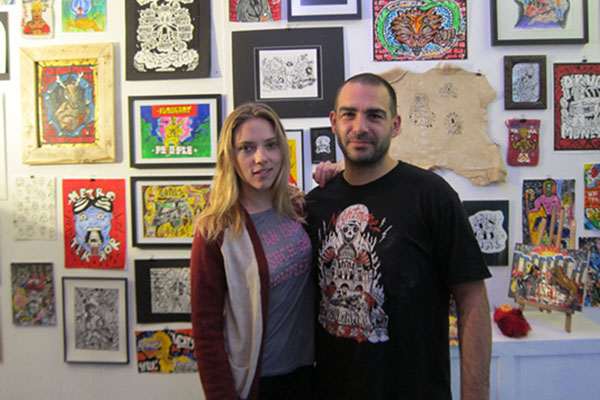 Artist and muse: ScarJo with Fuzi
Images: Fuzi Uvtpk

Katy Perry, Rihanna and Lady Gaga are other female celebs who also like to indulge in the occasional inking sesh. Check out our celebrity tattoo slideshow!