Demi Moore has had a wild night out with Lenny Kravitz involving goofy dancing, hair-eating and other potentially drunken pursuits.
The 50-year-old actress was seen grooving along with Lenny and other celebs including George Clooney's main squeeze Stacy Keibler at a Chanel party in Miami held on Wednesday night. Watch the video above for more!
In one photo, Demi, who wore a cute grey playsuit with peep-toe heels and thick-brimmed black glasses, appears to be making a snack out of her long dark hair.
Lenny remained composed throughout the playfulness, keeping a straight face through Demi's giggling and dancing.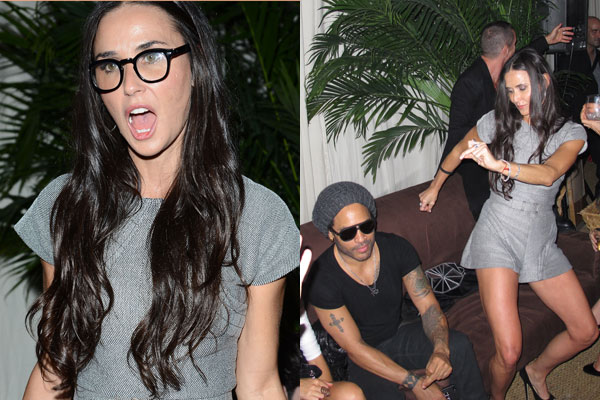 Impressive moves, Demi. Lenny doesn't look interested.
Images: WireImage/Getty/Splash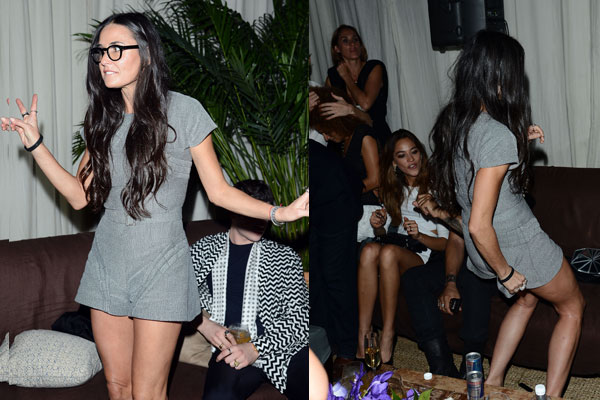 Demi's goofy dancing/Digging out a wedgie.
Images: WireImage/Getty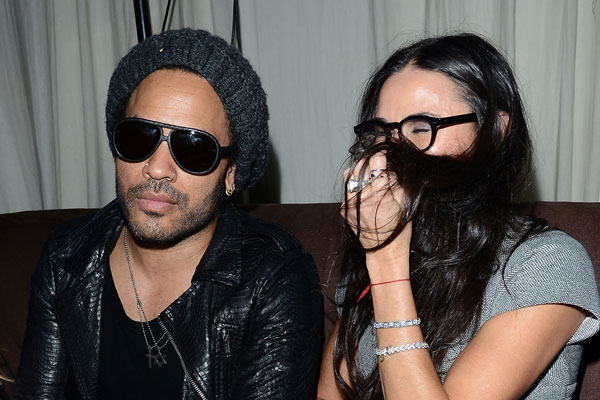 Yummy hair.
Images: WireImage/Getty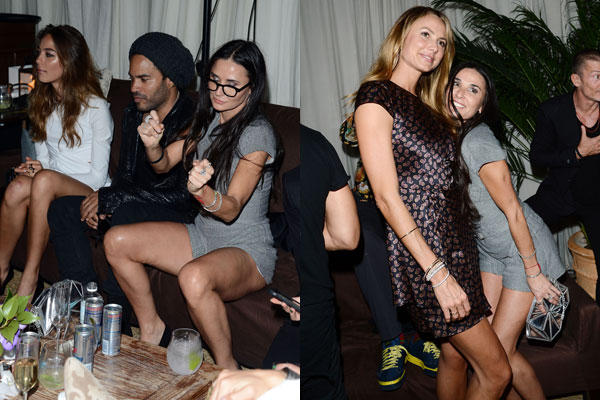 Crazy dance moves/leaning on Clooney's leading lady, Stacy Keibler.
Images: WireImage/Getty

Demi has been single since her split with Ashton Kutcher last year, while he has moved on with Mila Kunis.
However, fifty and fabulous Demi was rumoured to be dating a new toy-boy Vito Schnabel, but he denied the rumours to TMZ overnight.
The 26-year-old art dealer reportedly made out with Demi at the Chanel party.
The loved-up star was also photographed cuddling a grey tabby kitten later in the night. Awwww.
The Ghost star will be appearing alongside Dakota Fanning and Elizabeth Olsen in the UK drama movie Very Good Girls about two New York girls out to lose their virginity.
We bet the star can show these litte starlets a thing or two about the birds and the bees.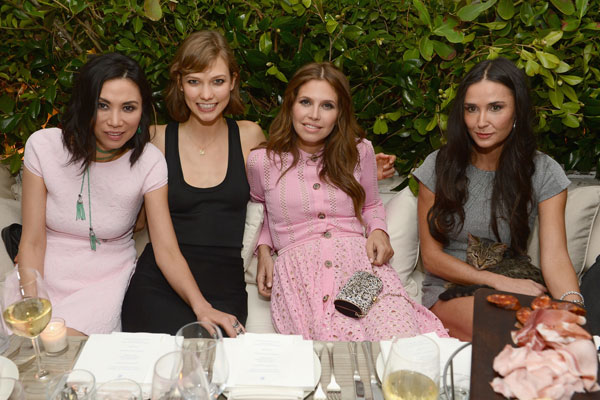 Time for schmoozing with Wendi Murdoch and kitten cuddle time.
Images: WireImage/Getty