New photos have emerged of French-Canadian model Gabriel Aubry after an alleged physical altercation with French actor Olivier Martinez.
The disturbing photographs were included in a restraining order filed by Gabriel against Halle Berry's fiancé in Los Angeles Superior Court yesterday morning.
The fight is alleged to have occurred when Gabriel was dropping his and Halle's daughter Nahla at Halle's home on Thanksgiving weekend.
Gabriel has accused Olivier of beating him and threatening to kill him unless the model moved to France with Halle's daughter, court papers filed on Monday state.
The French actor allegedly threatened Gabriel, insisting that he call police and "tell them that you're the one who attacked me, or I'm going to kill you."
"He continued to punch me at least two or three times" Gabriel said.
"[Olivier] kicked me in the ribs and took my head in his hands and slammed it to the concrete driveway.
"It all happened so fast, so suddenly. I did not see Mr Martinez's actions coming, and thus, I was not ready for it and was not able to defend myself."
TMZ reported that his lawyer, Shawn Holley, had filed a declaration claiming that Olivier threatened Gabriel the day before the fight.
"I wish I could beat the s--- out of you right now," Kylie Minogue's ex-boyfriend allegedly whispered to him in French.
"You're lucky we're in school right now. We're going to take Nahla right now and you're not going to follow us."
Halle filed a protective order against Gabriel after the incident and now Gabriel is seeking a restraining order against Olivier.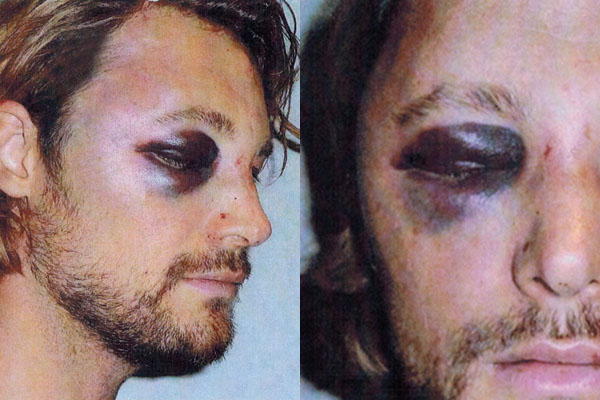 Images filed to court by Gabriel.
Images: Splash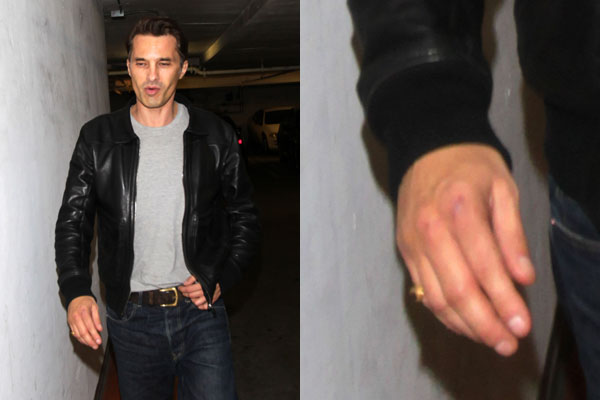 Olivier heading to hospital with a swollen hand.
Images: Splash