Jared Leto was spotted with no eyebrows on the 22nd Annual Gotham Awards red carpet in New York on Monday.
The usually bushy-browed actor got waxed for his portrayal of a HIV-positive transvestite in his latest film, The Dallas Buyers Club.
Jared posted Instagram pics and tweeted about the waxing process earlier this month.
"Oh s---, there go the eyebrows!" he posted.
The 30 Seconds to Mars singer also waxed his chest hair, armpits and legs.
"Holy s---! Here comes the armpit!!! Holy moly," he wrote.
Jared pointed out during the waxing session that he had learned a valuable lesson.
"What I have learned today: Beauty is pain," he joked on Twitter.
The Dallas Buyers Club is still in production and stars Jared, Matthew McConaughey and Jennifer Garner.
Check out the pics of Jared's wax sesh below.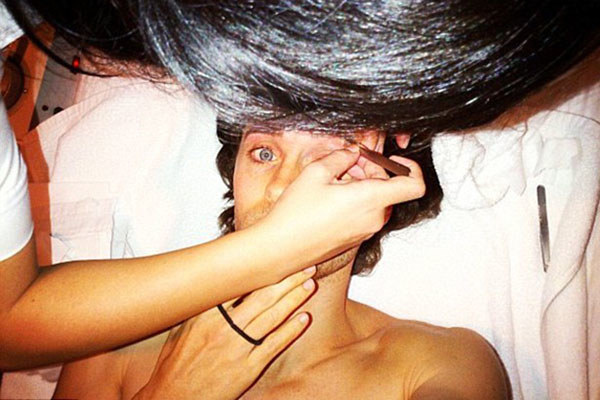 Jared getting waxed
Image: Instagram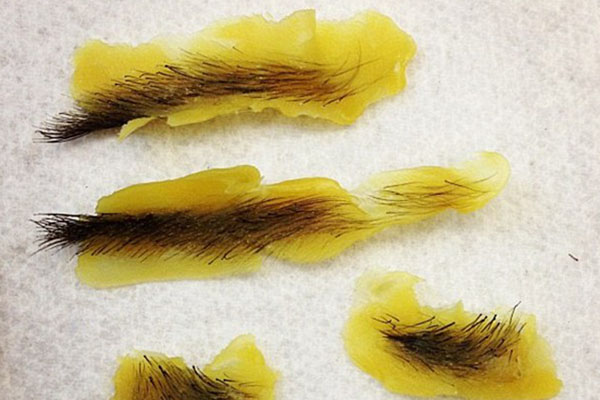 The remnants of those bushy brows
Image: Instagram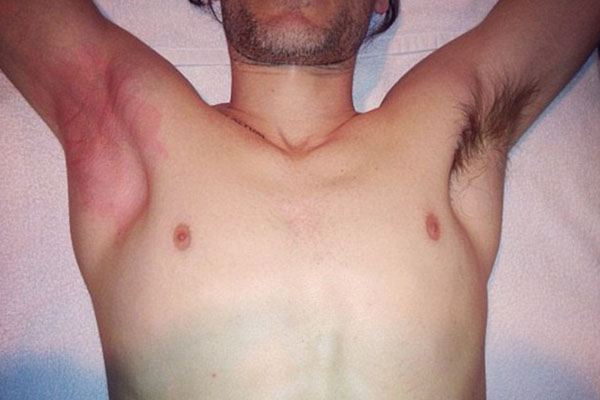 Smooth: Post-wax bod shot. Check out that sore underarm!
Image: Instagram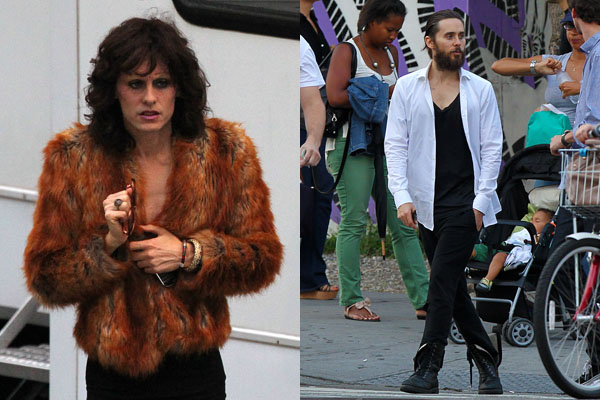 Jared Leto in character for The Dallas Duyers Club(left) and what the he normally looks like (right)
Images: Splash