It's hard being a kid sometimes. It's worse still for ones born into the spotlight. Suri Cruise was out with mum Katie Holmes when she broke down in tears.
It's not clear what brought Suri, now six years old, crashing down, but mum was on hand to make things better. As they left a medical building, Katie bent down to Suri's height to talk to her gently.
However, as they walked back to their ride, the tears kept rolling.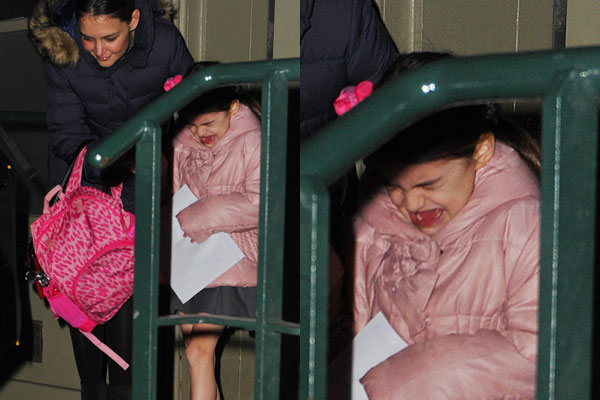 Katie comforts Suri as she cries.
Katie kept her cool though, just focused in getting her daughter home.
Suri has a few good reasons to smile though. She'll be spending Christmas with dad, Tom Cruise, who's promised to spoil her rotten.