We've all heard the divorce rumours — now Bruce Jenner seems to be attempting to confuse us by literally sweeping Kris Jenner off her feet in this tacky Christmas-themed video.
In the video we see Bruce picking up Kris for a moment before they chat to a reporter about their relationship and the holidays.
"We are getting along pretty well," The Kardashian mum said, "it's the holidays, we're having fun!"
"All of the kids are coming over [for Christmas]."
"All of them," Bruce confirmed.
"We're happy," added Kris before taking a ride on a Christmas tree trolley.
The awkwardness stems from recent rumours that the pair's marriage is all for show.
"Kris and Bruce are all but over," a source recently told Radar Online.
"They have grown apart and their relationship is all about business these days rather than love or romance."
They've built a brand together though, and that's very profitable for both of them, not to mention the amount of valuable assets and business ventures they have together.
Witness this weird Christmas tree moment in the video above and tell us what you think.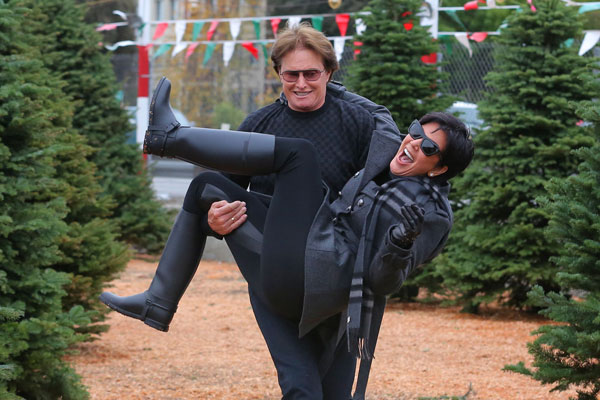 Ho ho huh?
Image: Splash