This Instagram photo posted by Miranda Kerr will do little to stop rumours her marriage to Orlando Bloom is in trouble.
The model mother tweeted the image of her bling-adorned hand yesterday with the caption "Happy New Year xxx."
Look closely and you'll notice Miranda's ring finger is bare. Where is her $450,000 engagement ring — not to mention her wedding band?
Is the Victoria's Secret angel hinting there is truth to the break-up gossip or are the rings just in getting resized after too much Christmas pudding?
Miranda has also been curiously silent on the whereabouts of her five-carat bling. She usually tweets twice a day but has yet to answer any posts on the absent jewellery.
It is not the first time her rings have gone AWOL.
Five months ago, she and Orlando were photographed with bare ring fingers, sparking reports they had separated.
Orlando's mother Sonia Copeland-Bloom was quick to dismiss the rumours and told The Daily Mail newspaper "everything is fine" and "they are very happy".
Miranda and Orlando were then photographed playing happy families on Christmas Day with their one-year-old son Flynn.
So what do we believe — the mysterious disappearing rings, happy Christmas photos or something her mother-in-law said?
Put a ring back on that finger, Orlando!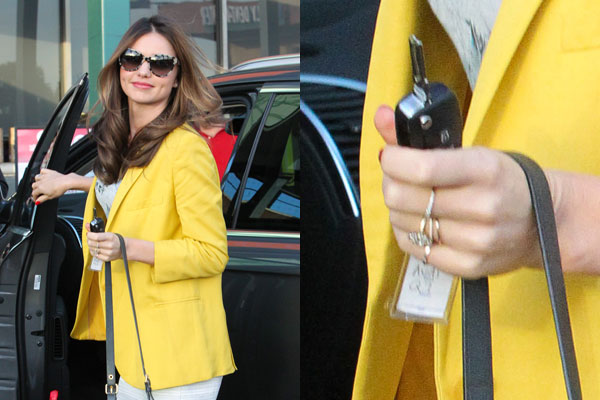 Wearing the wedding bling a few days before.
Image: AKM-GSI / Splash News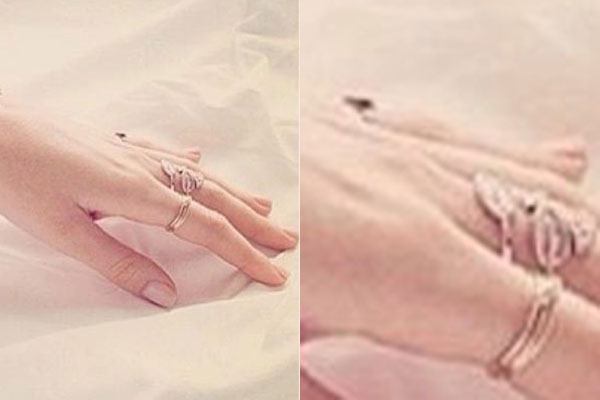 Where did the ring go?
Image: Instagram