Miranda Kerr and husband Orlando Bloom have dispelled the rumours that their relationship is on the rocks, appearing together for the first time in a number of weeks.
The couple, along with their beanie-wearing son Flynn, almost two, were photographed looking very much the happy family unit after enjoying Boxing Day at a friend's place in Los Angeles.
Orlando didn't hold back from showing his wife affection, putting his hand on her bum as they left the gathering. What marital troubles?
Miranda was snapped at an unfortunate moment pulling up her pants, giving herself a light-jeaned wedgie. It's nothing too unusual for the Victoria's Secret model!
Miranda took to Twitter overnight to share her homemade panna cotta from her family Christmas feast.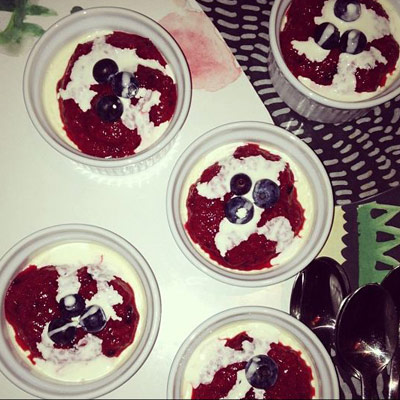 "My delicious panna cotta dish was a hit with my family this Christmas ?," Miranda tweeted. Yum! Image: Twitter/Miranda Kerr

Right before Christmas Eve, Miranda posted a picture of herself in raunchy festive lingerie:
Earlier this month, we saw her flirting up a storm in an awkward interview with Bruno Mars: