Matthew McConaughey has announced the arrival of his third child with wife Camila Alves.
"Camila gave birth to our third child yesterday morning," the actor tweeted on Saturday.
"Our son, Livingston Alves McConaughey, was born at 7:43am on 12.28.12."
"Bless up and thank you for your well wishes. Happy New Year and just keep livin'."
Baby Livingston joins three-year-old Vida and four-year-old Levi in the newlyweds' Texas home.
Matthew married Camila, a 30-year-old Brazlian model, in June.
The star took a break from filming Dallas Buyers Club in New Orleans to be with his family in Austin for the birth.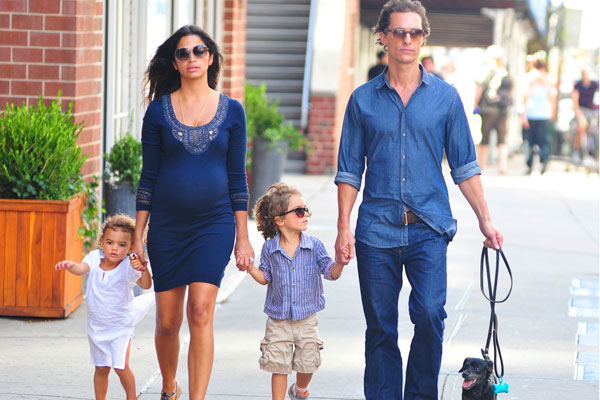 Matthew with Camilla and kids Levi and Vida in August, 2012.
Image: Splash