Spending Christmas with the royals must be a bundle of fun — can you imagine 91-year-old Prince Philip's inappropriate jokes about leg ham? Or the Queen's cute little Mrs Claus outfit? Can't you just see the corgis all dressed up as reindeer?
The closest we'll get to an insider look are these astonishingly believable pictures taken by royal lookalike photographer Alison Jackson (talk about a cool job title).
Expectant parents Prince William and Duchess Kate rock around the Christmas tree, unpack Christmas gifts for their bub, and watch the Queen's annual Christmas message like loyal royals.
Played by impersonators Simon Watkinson and Jodie Bredo, the pair also recreated the royal wedding in previous hoax pictures.
The real Wills and Kate kicked off their Christmas festivities yesterday at a private lunch with their household staff at Notting Hill restaurant Bumpkin. The guests ate in the restaurant's "Queen's Room", under a portrait of Queen Elizabeth II herself, People reports. Big mama is watching!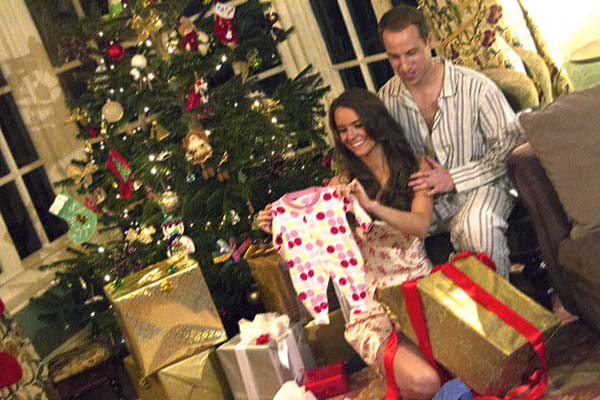 You'd look great in this, Willy. Image: Alison Jackson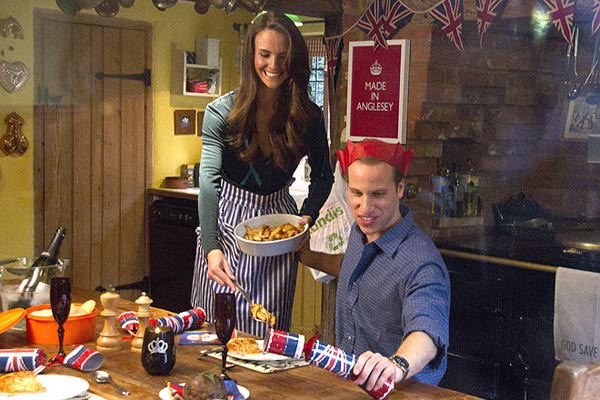 A feast fit for a king … Image: Alison Jackson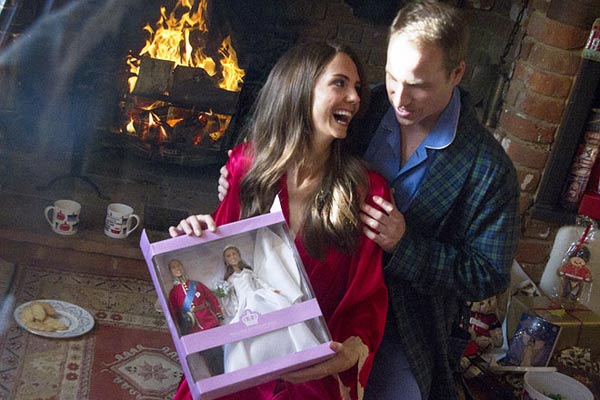 Can they bring out a special "baby bump" edition? Image: Alison Jackson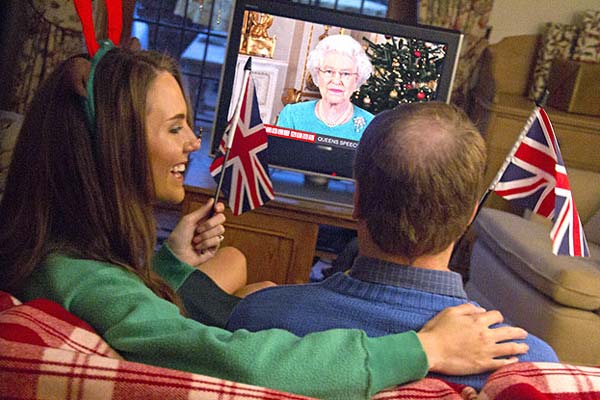 Yule Britannia! Image: Alison Jackson

For more royal and celebrity hilarity, visit
alisonjackson.com
.
If you'd prefer to see real celebrities in truly embarrassing moments, view our new slideshow of the most embarrassing celebrity pics of 2012:

And more lookalike mayhem in the videos below!