Khloe Kardashian is auctioning off her "pre-owned" lingerie, sports bras and sweat pants to charity on eBay.
Khloe tweeted a link to her eBay goods with the caption, "New year, new wardrobe!"
The proceeds from the sales will go to her husband's charity, Cathy's Kids. Khloe's hubby, LA Lakers player Lamar Odom, founded the charity to help underprivileged kids and raise money for cancer research.
It's a personal thing for Lamar, whose mother died of stomach cancer when he was 12 years old.
Khloe's opening bid for a nude-coloured negligee was a mere $0.99. Come on guys, it's for charity!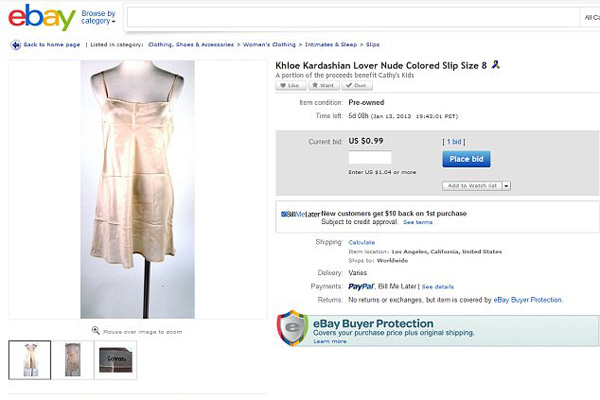 A bargain! Image: Khloe Kardashian/Twitter.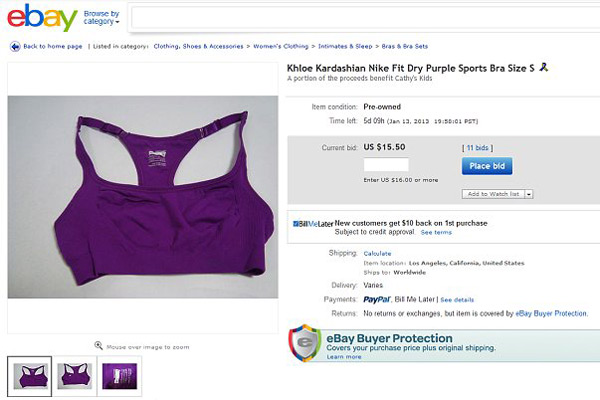 Sports bra, anyone? Image: Khloe Kardashian/Twitter.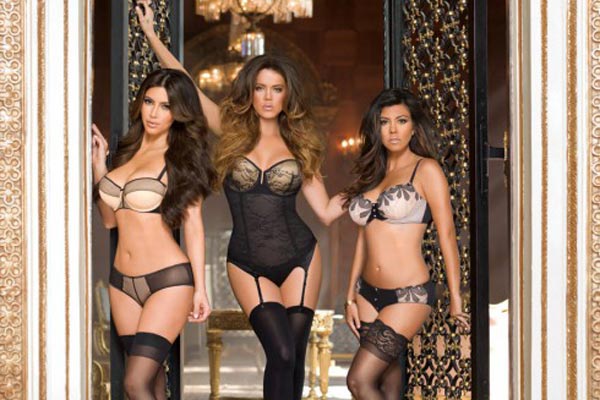 Kim, Khloe and Kourtney pose for their Kardashian Kollection Intimates.