Kanye crops out Beyonce's sister Solange in ultimate Twitter dissKanye West was snapped back in July 2012 chilling out with his baby-mama Kim Kardashian, alongside pals Jay-Z and Beyonce. At least, that's what you'd believe if you only went by Kanye's Twitter.
In a big social snub, Kanye reposted the photo online but cropped out Beyonce's sister, Solange Knowles.
The Twitter picture, captioned "FAM", presumably short for "family", cuts out poor Solange, who we guess didn't qualify as a relation for whatever reason.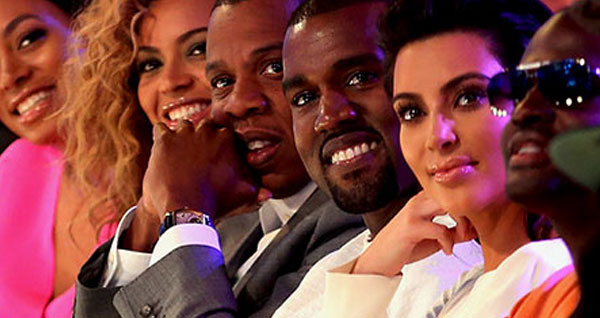 Here's the uncropped original photo with Solange on the left...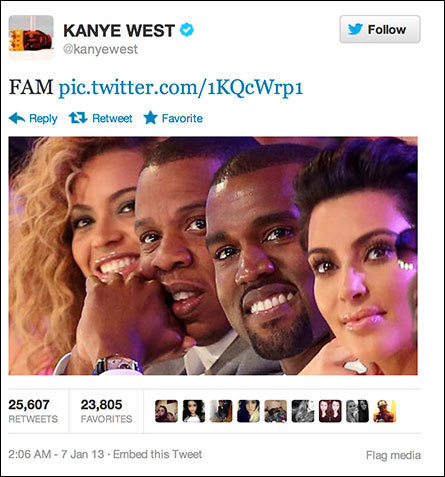 ...And here's Kanye's edited version. Ooh, diss. Burn!
Solange can't seem to catch a break, forever in the shadow of Beyonce - and now Kanye seems bent on keeping her in the dark too.