It's hard being a handsome, famous guy like Hugh Jackman. One minute you're having a nice, refreshing dip in the sea after working out your buff superheroic muscles, and suddenly you're being propositioned by a gorgeous woman in a bikini.
Onlookers at Sydney's Bondi beach witnessed a mysterious bikini-clad beauty walk up to Hugh and get a little friendly.
"He seemed a bit taken aback," said the witness. "She walked up and said 'Hi' and he said 'Hi' and then she threw her arm around his waist and had a friend run over and take a picture. But she didn't even get a kiss on the cheek.
It didn't faze Hugh, who took it in stride.
"Hugh was cool about it. He just laughed and waved goodbye."
Hugh, who is due to appear in Les Miserables this Boxing Day and another X-Men spin-off movie next year, is in town for the Les Mis premiere.
After his time as a pale, gaunt prisoner during the French Revolution, it's no surprise Hugh's taking in as much sun as he can these days.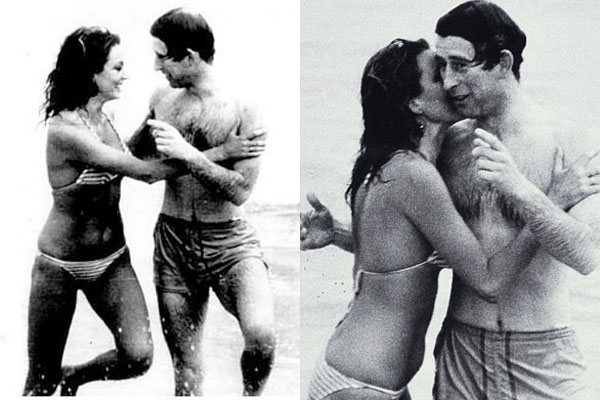 Prince Charles, you salty sea-dog!
This latest fan encounter reminds us of Prince Charles' 1979 visit to a Perth beach where the royal charmer was given a sneaky kiss from model Jane Priest! Charles' bod doesn't exactly give Hugh a run for his money though.