Jessica Simpson has officially confirmed what many have suspected: she is pregnant with her second child.
Following weeks of alleged baby bump sightings and media speculation, the 32-year-old hinted at her pregnancy by tweeting a picture of daughter Maxwell Drew, who she gave birth to in May, with the caption, "Big sis".
But the real confirmation came just hours ago when Jessica's latest Weight Watchers ad debuted online. Watch the ad above to see Jess's face light up when announcing baby number two. Did we mention how hot her post-baby bod looks?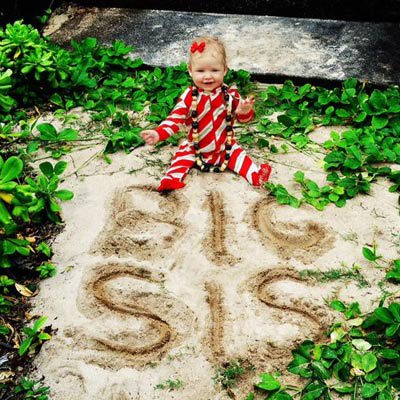 Maxwell Drew: The new "big sis". Image: Twitter/Jessica Simpson.

Weight Watchers congratulated the singer and her fiancé, former American footballer
Eric Johnson
, on the news.
"Congrats to @JessicaSimpson, Eric and big-sister-to-be Maxwell! Your WW family is so thrilled for you. What an amazing year you've had!" the weight-loss company posted on Twitter.
Jess, who lost a reported 23kg as the face (and body) of Weight Watchers, will not be following the program during her second pregnancy.
"After she gives birth, Jessica and her doctor will decide when she may resume following the Weight Watchers program," a Weight Watchers statement reads.
Check out our round-up of 2012's biggest celebrity weddings and cutest celebrity bubs: