Talk about whirlwind romances: it looks like the good ship "Haylor" is no more. The love affair between young musicians Taylor Swift and One Direction's Harry Styles has come to a crashing halt during a tropical holiday together.
It's already been a rocky start to 2013 for one of the most talked-about couples out there. Taylor Swift posted an ominous tweet on January 5, saying "...til you put me down", perhaps in relation to Harry.
Now sources are reporting the pair, who were seen publicly sharing a kiss on New Year's Eve just a week ago, have officially called it quits.
Harry was spotted hot tubbing with fans after Taylor packed her bags and took a solo boat ride away from their accommodation in the British Virgin Islands.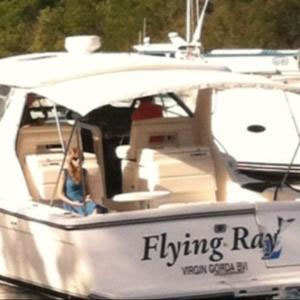 Poor Taylor Swift takes a lonesome boat ride away from Harry Styles.
A source has since told Perez Hilton that the pair "are both really busy and never in one place for long. Harry's really upset about the split and is really sensitive about it.
"Loads of his friends told him to be careful and that it was never going to last, and he feels a little foolish now that it's fallen apart so quickly."
Now that it sounds like Taylor and Harry are no more, will Taylor cop the wrath of overprotective One Direction fans?