After Harry Styles and Taylor Swift's supposed split at the weekend, Taylor was seen heading to the airport looking sad while Harry was snapped in Richard Branson's hot tub in the British Virgin Islands with a bikini-clad girl.
The lady in question is British reality TV star Hermione Way, whose profile has got quite the boost since the incident.
"Word is @Harry_Styles cosied up to @Bravotv star @hermioneway," Popcrush tweeted to Hermione today, to which she replied, "Indeed".
"To all the journalists hounding me this morning — I have nothing to say on the Harry story. What happens on Necker, stays on Necker," she added.
In response to further probing by Twitter trolls and press, the 27-year-old clarified that "nothing happened".
She also shared her reaction to the media coverage of her Facebook bikini pics.
"As a journalist myself I know that sex sells," Hermione tweeted.
"I wonder how many extra copes @Thesun sold today because of my red bikini? At least five, right?"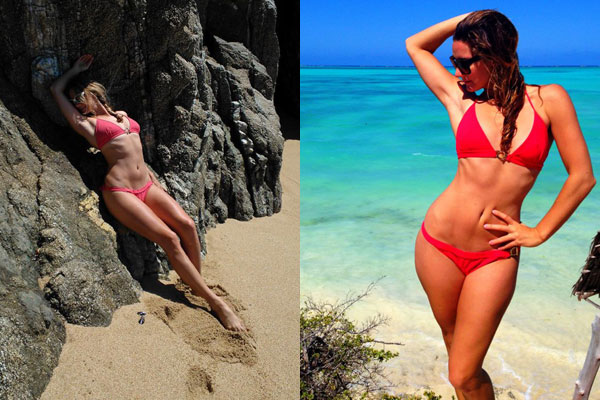 Image: Hermione Way/Facebook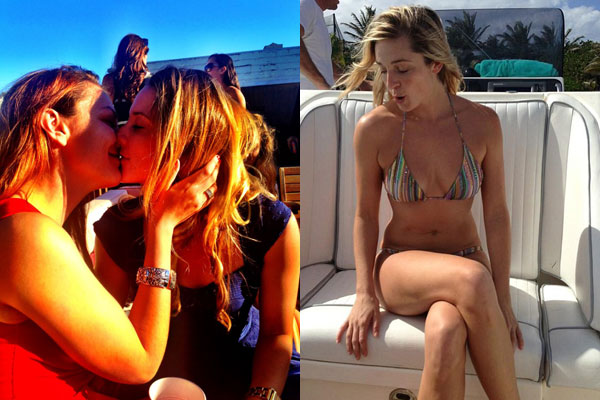 Image: Hermione Way/Facebook/Twitter

"Today 6000 people in the world will die from AIDS, but apparently pop stars and bikinis sell more newspapers," she continued.
Hermione was at Necker to hang out with Richard Branson for the week, but ended up getting cosy with 18-year-old Harry in a hot tub as well. Not a bad way to spend your holiday!
A source also revealed to Business Insider magazine that the rest of Harry's night was equally "wild".
"Harry stayed on Necker through dinner and into the early morning hours, feasting and drinking with the island guests and Richard Branson," the source said.
"The party continued after dinner back in the pool, they had a wild night."
Harry has also been snapped since the split, hanging out with One Direction and some supposed groupies.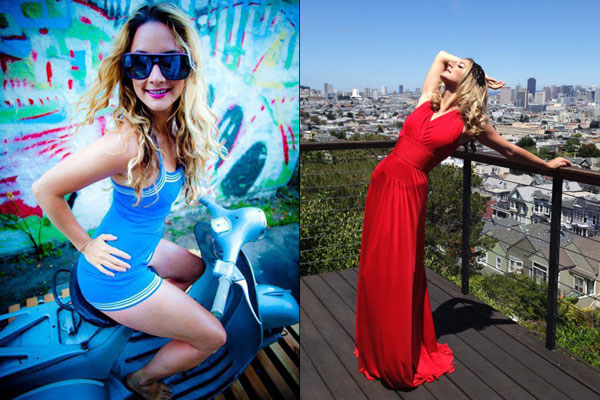 Image: Hermione Way/Facebook

Meanwhile, back on Twitter, Miley Cyrus also got cuddly with Harry in "one-dimension" — the cardboard version. We wonder how Liam Hemsworth feels about this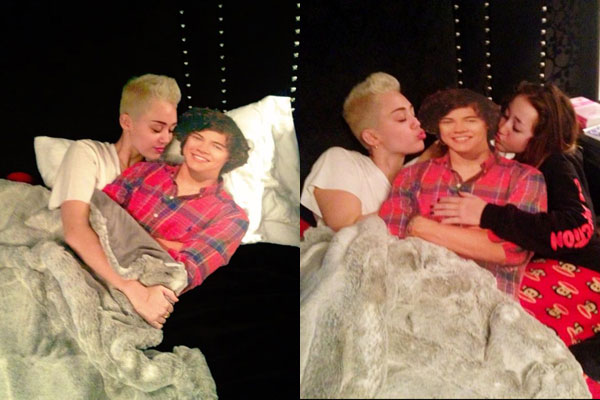 Image: Miley Cyrus/Twitter