Nicole Kidman is known for keeping mum on the topic of her ex-husband Tom Cruise and the role the Church of Scientology played in their 10-year marriage.
However, in a new interview with The Hollywood Reporter, Nicole has broken her silence on the Scientology beliefs of her and Tom's adopted children Connor, 17, and Isabella, 20.
"I've chosen not to speak publicly about Scientology," she told Hollywood Reporter.
"I have two children who are Scientologists — Connor and Isabella — and I utterly respect their beliefs."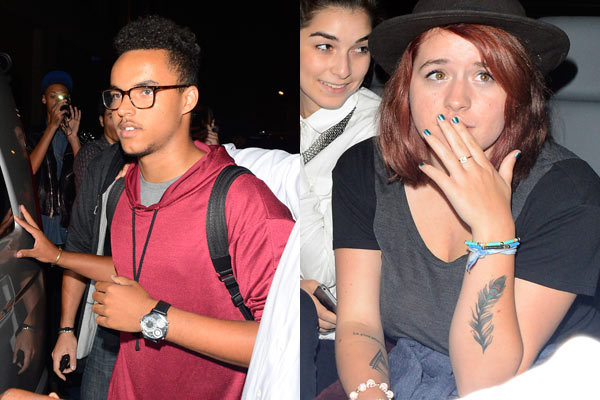 Connor and Isabella in August 2012. Images: Getty.

Nicole would not comment on allegations made about the church and her involvement in recent exposés by
Vanity Fair
and a new book,
Going Clear: Scientology, Hollywood and the Prison of Belief
.
The Vanity Fair story claimed that the Church of Scientology tried to turn Connor and Isabella against their mother.
In the soon-to-be-published book Going Clear, Pulitzer Prize winner Lawrence Wright alleges that Scientology leader David Miscavige called Nicole a "gold digger" who faked her conversion to the religion when she married Cruise.
Miscavige and the Church both denied the allegations last week. Nicole dodged the Hollywood Reporter's question about the book, saying, "my eye is going to a dress here — that's how interested I am in this".
One thing she's not afraid of is going the whole hog for shocking scenes in her movies. Case in point? The now-infamous scene in which Nic urinates on Zac Efron in The Paperboy.
"I just don't find urination shocking," Nicole told Hollywood Reporter.
"I think I peed in the beginning of Eyes Wide Shut, too. But then, I don't find a lot of things shocking!"
Nicole went on to say that singing for Moulin Rouge! was more challenging than peeing in The Paperboy. Try singing and peeing at the same time, Nic!
Meanwhile, Monaco's royal family has slammed Nicole's new biopic on the life of the country's former princess Grace Kelly. Prince Albert, Princess Caroline and Princess Stephanie released a letter calling the film about their parents "pointlessly glamourised and historically inaccurate", the Daily Mail reports.
We'll have to wait till Grace of Monaco comes out in 2014 to see if they're right.
In pics: Famous kids of famous parents