Another day, another Bieber tatt!
Teen pop sensation Justin Bieber has gotten inked. Again.
This time he's tattooed a set of roman numerals on his collarbone that are meant to read "1975", the year his mother Pattie Mallette was born.
Hold up a second though.
Last time we checked, 1975 was written as MCMLXXV in Roman numerals, not IIXVIIV like on Bieber. Whoops.
Oh well, we don't think the Biebs knows or cares.
Seen above with music producer Jamal Rashid, aka Mally Mall, who has an identical tattoo, he looks pretty damn proud of his new ink.
Almost as proud as when he showed off his native American Indian/hockey team piece last week.
Or his rose tattoo two weeks before that.
And then the crown on his chest, oh and there was that owl on his left arm.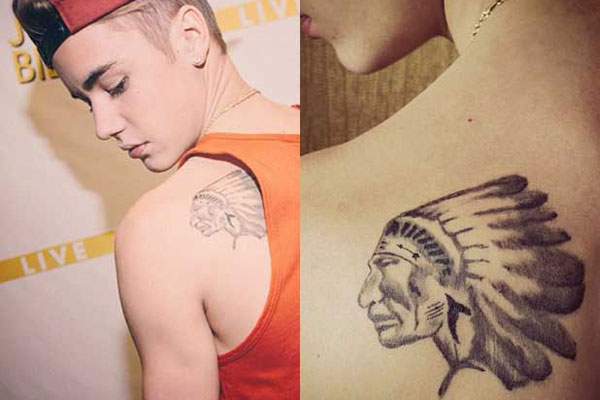 Justin's last tattoo was a tribute to his hometown hockey team, the Stratford Cullitons.
Perhaps as well as a vehicle for self-expression, Justin is seeing how far he can go before the world loses interest in his various decorated body parts. We're guessing never.
View slideshow: Guess the celebrity tattoo